Ex-Penn State President Charged in Sandusky Scandal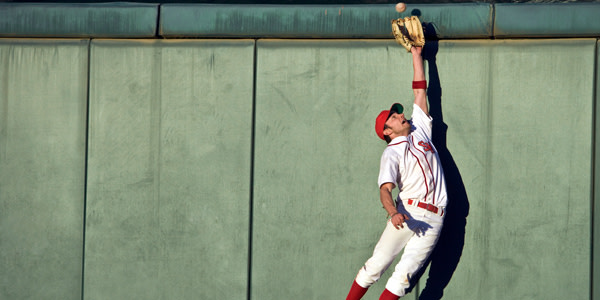 Former Penn State President Graham Spanier has been criminally charged for his alleged involvement in covering up the Jerry Sandusky child rape scandal.
Spanier has been charged for the first time and joins fellow former Penn State officials -- ex-Athletic Director Tim Curley and ex-Vice President Gary Schultz -- as defendants in the cover-up, reports CNN.
Each of the three men face the same charges of obstruction of justice, perjury, conspiracy, endangering the welfare of children, and failure to report allegations of child abuse. Pennsylvania's Attorney General said that these men "used their positions to conceal and cover up for years the activities of a known child predator."
When the scandal first broke, Curley and Schultz were charged with perjury and failure to report the abuse. Both men pleaded not guilty. The other two high-ranking officials at the university, Graham Spanier and Joe Paterno, had avoided criminal prosecution.
Both Spanier and Paterno lost their jobs, but it did not appear as though either would face criminal charges. Paterno died shortly after losing his job and it we'll never know whether the venerated coach would have wound up as a criminal defendant.
Over the summer, Sandusky was convicted of abusing ten boys and was sentenced to up to 60 years in prison. Soon thereafter, former FBI Director Louis Freeh released his report which implicated Paterno, Spanier, Curley, and Schultz as taking part in the cover-up.
Spanier was accused of taking part in several email exchanges involving Sandusky as early as 1998. For his part, Spanier said that he was simply copied on the emails and did not know the details of the allegations, reports CNN.
As a university official, Spanier is a mandated reporter of child abuse and should have alerted the police had he in fact known about the Sandusky allegations. Spanier did not have to be certain that abuse actually happened, but should have reported the abuse so long as there was a reasonable suspicion.
Instead, it's claimed that Spanier and the other high-ranking officials were more concerned about protecting their football program. As a result, it's charged that the officials never reported Sandusky to the police in the hopes that the problem would just disappear -- and that the football program could continue without a hitch.
Related Resources:
You Don't Have To Solve This on Your Own – Get a Lawyer's Help
Meeting with a lawyer can help you understand your options and how to best protect your rights. Visit our attorney directory to find a lawyer near you who can help.
Or contact an attorney near you:
Content For You