Are Schools Liable for Heat Stroke While Playing Sports?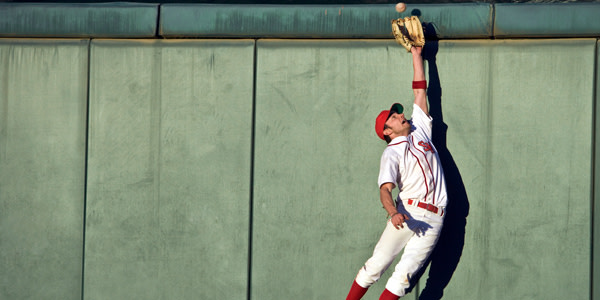 Temperatures might be cooling down, but legal action regarding heat stroke injuries may just be heating up. Those summer training sessions to prepare for fall competition can be grueling, but when do those sessions cross a legal line? Perhaps when the sun heat index on the field is north of 130 degrees and athletes don't have access to a trainer, cold water, shade, or rest breaks.
Those were the conditions of one summer training session for a Virginia high school soccer team, leading one player to suffer a heat stroke after he got home. The player, Patrick Clancy, is now suing the school's athletic director and head soccer coach, claiming their negligence caused him to sustain serious and permanent injury.
Heat Stroke Lawsuit
According to the National Weather Service, the temperature was already over 80 degrees at the start of the summer 2017 practice at 8 a.m., which, considering the humidity, effect of synthetic turf of the field, and full sun, would place the heat index between 107 and 120 degrees. By the time the two-hour practice ended, the heat index would have been between 124 and 139 degrees, a level characterized by the NWS as "extreme danger," according to Clancy's lawsuit.
That suit, filed against Monticello High School Athletic Director Matthew Pearman and boys soccer coach Stuart Pierson, claims the soccer practice was designed to help players become acclimated to the heat. According to Clancy's lawyer, however, several "well-established" practice guidelines were not followed. "There was no trainer present," Lloyd Snook said in a press release. "There was no cold water present. There was no shade to get the boys out of the heat. The team took no rest breaks."
Clancy was hospitalized after the practice, where he was diagnosed with an exertional heat stroke. He is suing for $2 million, on both negligence and gross negligence claims.
High School Liability
While every school requires student athletes to sign injury waiver forms, parents and students don't completely waive their right to sue for gross negligence. Most of those waivers say that you can't sue a school for negligence, meaning those instances where a reasonable person would have seen an injury coming. But a school could be liable for injuries sustained due to a failure to supervise or care for athletes. Rolling an ankle during a game might be foreseeable. But suffering a heat stroke after being denied shade, rest, or water might be on the school.
Related Resources:
You Don't Have To Solve This on Your Own – Get a Lawyer's Help
Meeting with a lawyer can help you understand your options and how to best protect your rights. Visit our attorney directory to find a lawyer near you who can help.
Or contact an attorney near you: