Barry Bonds Girlfriend Spares No Detail: Testicle Shrinkage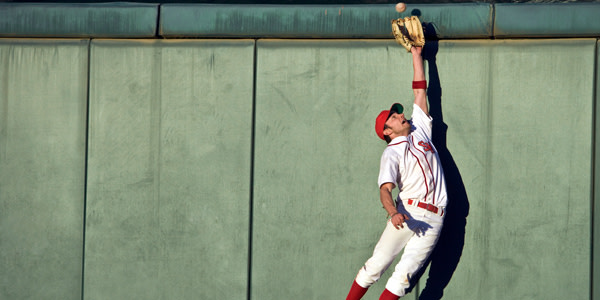 Men, pay attention. Barry Bonds' ex-mistress, Kimberly Bell, this week provided a jury with the real reason steroid use isn't the best idea in the world.
Testicle shrinkage.
Bell's testimony during Barry Bonds' trial was a tawdry affair, with commentary on the former slugger's sexual prowess, infidelity, and violent threats.
Last Friday, prosecutors in the Barry Bonds trial elicited expert testimony describing the physical impact of steroid use. The purpose was to prepare the jury for the testimony of Kimberly Bell, who was set to describe intimate details about Bonds that correspond with known side effects.
Bell certainly didn't disappoint. Not only did she specifically tell the jury that Bonds' testicles took on a smaller size and shape, she also mentioned that he had trouble maintaining an erection.
At one point, she even mentioned that Barry Bonds threatened to cut out her implants, which he paid for.
Bell's cross-examination, at the very least, negated any hits to Bonds' ego. In a bid to discount her credibility, defense attorneys questioned Kimberly Bell about her public condemnation of Bonds' other mistresses, reports the San Francisco Chronicle. She also apparently wrote a book about their affair.
Why all the lewd details?
Technically, prosecutors are trying to show that Barry Bonds lied about his steroid usage to the grand jury, and since former trainer Greg Anderson refuses to testify, they must rely on observations from other parties.
Keep in mind, however, that the Barry Bonds trial is about lying. Prosecutors actually only need to show that Bonds lied about being injected by Anderson, not that he used steroids. Kimberly Bell's testimony could be just for fun.
Related Resources:
You Don't Have To Solve This on Your Own – Get a Lawyer's Help
Meeting with a lawyer can help you understand your options and how to best protect your rights. Visit our attorney directory to find a lawyer near you who can help.
Or contact an attorney near you: