Court Tosses Domestic Violence Charges Against Niner Reuben Foster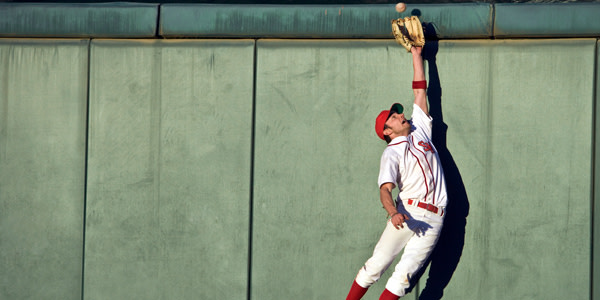 In February of this year, San Francisco 49ers linebacker Reuben Foster was arrested on charges of domestic violence, threats, and possession of an assault weapon. And it didn't take long for at least domestic charges to get resolved.
A Santa Clara judge dismissed those charges last week, after ruling there was insufficient evidence to proceed with his domestic violence case. Foster pleaded not guilty to the assault weapons charge, which was reduced from a felony to a misdemeanor.
Accusing and Recanting
The case against Foster collapsed after his ex-girlfriend, Elissa Ennis, twice recanted her story that Foster hit her, threw a dog across the room, and broke both her cell phones, first in April via a statement issued with her lawyer, and then again earlier this month while under oath during a preliminary hearing. "I was threatening Reuben ... that I was going to f*** up his career," Ennis testified, adding she called 911 three times because "I wanted to be extra. I wanted him to go down. I was pissed."
Ennis told Foster's attorney during the hearing that the lies stemmed from Foster's decision to end the relationship and she just wanted money from him rather than criminal charges. She also admitted to falsely accusing an ex-boyfriend in Louisiana of domestic violence after he broke up with her, saying she went to jail after getting caught.
Charging Ahead
Superior Court Judge Nona Klippen dismissed the charges against Foster following Ennis's testimony and after viewing video of Ennis getting into a fight the night prior to the alleged incident. Ennis later admitted the injuries she showed police were from the previous night, and Judge Klippen ruled they were more consistent with the fight on video than getting hit by Foster.
Still, prosecutors stood by their case after the preliminary hearing, arguing that the totality of the evidence was sufficient to believe Foster committed the attack. In response to the dismissal of the charges against Foster, the Santa Clara District Attorney's Office said they were "disappointed" by the judge's decision and still believed that "the evidence demonstrated that Mr. Foster seriously hurt his girlfriend."
The case serves as a reminder that victims of crimes are not responsible for charging or prosecuting suspects, and that the prosecutors may still move forward with charges, even after alleged victims have recanted their stories or real victims ask to have charges dropped.
Related Resources:
You Don't Have To Solve This on Your Own – Get a Lawyer's Help
Meeting with a lawyer can help you understand your options and how to best protect your rights. Visit our attorney directory to find a lawyer near you who can help.
Or contact an attorney near you: