Cubs Losing Off the Field Too? Club May File For Bankruptcy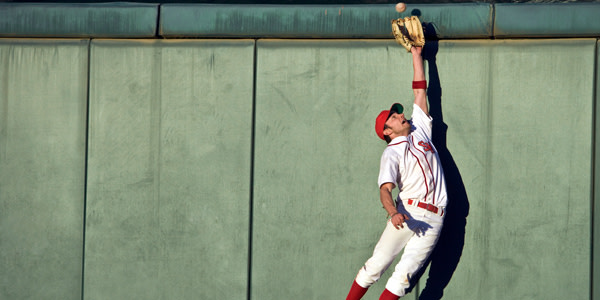 The Chicago Cubs are really working hard this year to get fans to forget about their 100-year championship drought. Not by winning games, of course -- though they are currently hovering around .500 and could be called contenders in the NL Central. Instead, they've been drawing fans' attention to off-field issues and player meltdowns.
First came the Rod Blagojevich scandal, in which the team was admittedly blameless, but still found itself in the papers after the governor was accused, among his many crimes, of trying to extort the team's owner, newspaper publisher Tribune Company, by threatening to
hold up state financing aid for the sale of Wrigley Field
.
Then May and June saw a series of temper tantrums and bizarre behavior from the likes of
Milton Bradley
(as reported by Fanhouse) and
Carlos Zambrano
(not-to-be-missed video from MLB.com).
And now they may be going for broke. Literally.
Reports in the Chicago Tribune and elsewhere indicate that
the Northsiders may be ready to file a bankruptcy petition
in the near future. Don't get the wrong idea: they'll still make the payroll and play the games. Wrigley Field is not going anywhere, and the team is not bound for Portland or Las Vegas. But with its corporate parent already in bankruptcy, the team needs to be sold off to help Tribune get its own financial house in order. And a Chapter 11 bankruptcy can further that end.
Bankruptcies allow a debtor corporation to reorganize itself, and frequently offer an opportunity to walk away from significant debts. During the course of Tribune Company's bankruptcy, its creditors will be looking at all its assets and finding every avenue they can to reach those assets in bankruptcy court. Selling the valuable Cubs and putting the proceeds toward some of its debt is a winning move for Tribune. Filing for bankruptcy prior to the sale would help clear up the financial picture and minimize the risk to the team's new owner that Tribune's creditors would pursue the Cubs as part of their collection efforts.
So fear not, Cubs fans. Your team's bankruptcy, if it happens, will be a mere financial formality, designed to minimize risk for the new owners. Nothing's going to stop the team from taking the field every night, seeking that elusive championship, for another 100 years if need be.
You Don't Have To Solve This on Your Own – Get a Lawyer's Help
Meeting with a lawyer can help you understand your options and how to best protect your rights. Visit our attorney directory to find a lawyer near you who can help.
Or contact an attorney near you: