Donaghy Co-Conspirator Will Have to Pay Restitution to NBA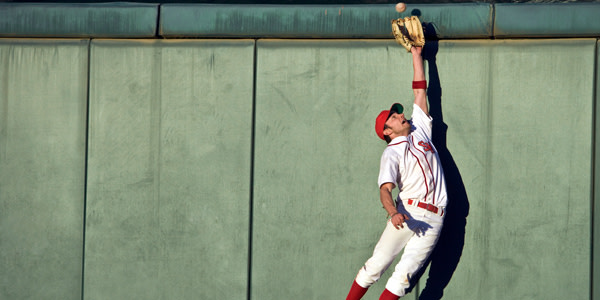 Pity the poor NBA.
The best, most popular basketball league on the planet was reduced to begging in court for a handout from a lowlife gambler earlier this year, and, with a big assist from the federal government, got its payoff yesterday. Or at least the promise of being entitled to a payoff.
No, money's not that tight for the NBA. There is no cash shortage, and there will probably be plenty of $15-million contracts to go around for some time to come. But the league did go to court to argue that it was a "victim" in the Tim Donaghy betting scandal, and that it was entitled to restitution from the defendants, which
it was awarded yesterday
.
Donaghy, you'll recall, was a longtime NBA ref who began betting on games a few years back. His last scheme involved several participants who received information from Donaghy, placed bets, and slipped him payments from the winnings. One of those participants, James Battista, eventually pleaded guilty to a conspiracy charge, but appealed the portion of his sentence that held him jointly responsible with his co-conspirators for a little over $200,000 in restitution payments to the NBA.
Yesterday the U.S. Court of Appeals for the Second Circuit rejected that appeal, reasoning that "the NBA was 'directly and proximately harmed' by Battista committing the crime of conspiracy to transmit wagering information." Despite not being a direct victim of the fraud, the court said, the league was entitled to be repaid for a host of expenses:
a portion of Donaghy's salary, corresponding to the games he was reffing and betting on;
investigative costs incurred when the scandal required the NBA to review game tapes going back several years;

and attorneys' fees incurred pursuing the appeal.
As noted above, the United States actually argued for the restitution award on the NBA's behalf; it is of course commonplace for the government to make such arguments on behalf of crime victims, although most crime victims don't have the NBA's billions. But, assuming that Battista & Co. ever earn enough to pay back that whopping $200K, the league will have a little pocket change it can fall back on. Like, say, if the Celtics need a little help meeting payroll:
$200,000 would take care of Kevin Garnett for 3 days
.
Not 3 games. 3 calendar days.
You Don't Have To Solve This on Your Own – Get a Lawyer's Help
Meeting with a lawyer can help you understand your options and how to best protect your rights. Visit our attorney directory to find a lawyer near you who can help.
Or contact an attorney near you: