Eagles' Fletcher Cox Sued for Alienation of Affection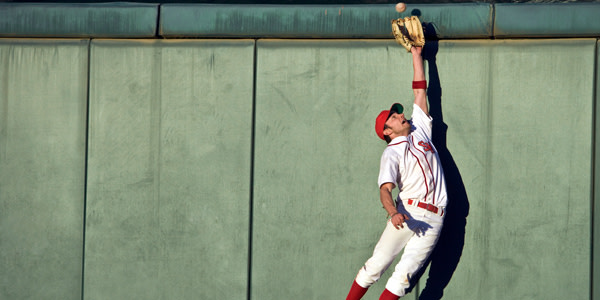 You may have been aware that, even in this day and age of no-fault divorces, claims of adultery can still have an effect on divorce proceedings in certain states. What you may not have realized, however, is that certain jurisdictions still allow lawsuits based on "alienation of affection," essentially a jilted lover's claim that someone deprived them of sexual relations with their ex-spouse.
One of those jurisdictions is North Carolina, where jilted husband Joshua Jeffords is suing Philadelphia Eagles defensive lineman Fletcher Cox, claiming Cox's affair with his wife Catherine Cuesta Jeffords destroyed their marriage.
How Is Alienation of Affection Still a Thing?
Although many claim alienation of affection lawsuits are vestiges of archaic and sexist laws, North Carolina has seen an uptick in the lascivious litigation in recent years. State courts hear about 200 alienation of affection lawsuits a year, and a jury awarded a former wife $30 million in 2011.
Earlier this year, a three-judge appeals court panel refused to dismiss a similar lawsuit, filed by a man who claims a doctor had a marriage-killing affair with his nurse wife. Alienation of affection laws were "born out of misogyny and in modern times are often used as tools for enterprising divorce lawyers seeking leverage over the other side," noted Judge Richard Dietz, but the court nevertheless held those laws are also "designed to prevent and remedy personal injury, and to protect the promise of monogamy that accompanies most marriage commitments."
Cox in the Henhouse
In this case, Jeffords claims Cuesta and Cox met in April 2017, when she traveled to Philadelphia on business. She and Cox had a sexual relationship during that visit, which continued over text messages and social media after she returned home to North Carolina. Jeffords alleges that he confronted Cuesta about the affair and demanded she stop following Cox on Instagram. Instead, she blocked her husband on Instagram, continued carrying on the affair with Cox, and eventually moved to the Philadelphia area in October.
Jeffords also claims to have an image of Cox's penis the player allegedly sent his wife, which he would provide the court at an "appropriate time." According to the suit, Jeffords sought mental health treatment for "substantial emotional distress," and is seeking at least $50,000 in damages.
Related Resources:
You Don't Have To Solve This on Your Own – Get a Lawyer's Help
Meeting with a lawyer can help you understand your options and how to best protect your rights. Visit our attorney directory to find a lawyer near you who can help.
Or contact an attorney near you: