Copyright Lawsuit Against NFL, AP Revived by Second Circuit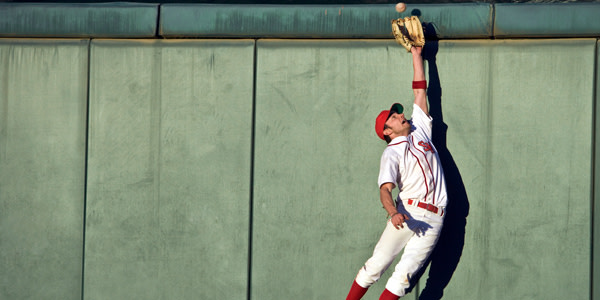 It's the week of resurrected legal claims against the NFL. Just days after the Ninth Circuit revived a lawsuit claiming the league was complicit in players' long-term health effects and addiction to painkillers, the Second Circuit rekindled a different lawsuit claiming the NFL and Associated Press failed to pay royalties to several photographers for the use of photos they took at and during games.
The photographers allege the NFL has made "widespread use" of their work, all without payment, claiming "the NFL has committed thousands of individual acts of copyright infringement."
Unlitigated Issues
The plaintiff photographers contend they signed agreements with the AP and, by extension, the NFL under which they retained "all right, title and interest in and to" each of the licensed photographs and would receive royalties on their use. But, as the lawsuit contends, "Ever since Plaintiffs executed their contributor agreements, things have not gone as Plaintiffs expected":
The NFL has made widespread use of Plaintiffs' photographs -- publishing them in NFL promotional and editorial materials, licensing and selling them through online photo stores, displaying them on NFL websites, and even turning a photograph of quarterback Aaron Rodgers into a multi-story poster promoting Super Bowl XLV -- all without paying anything to Plaintiffs.
The original lawsuit was filed all the way back in 2013, and dismissed by a district court in 2015 for failing to state a claim. However, the Second Circuit Court of Appeals revived the suit, saying many of the issues raised by the photographers should've gone to trial.
Plausible Allegations
One such issue was the agreement between the AP and the NFL, and what kind of license the AP gave to the NFL on behalf of the photographers. "These allegations plausibly support an inference," the court wrote, "that before the 2012 APNFL agreement was signed, AP had not granted the NFL a complimentary license to Plaintiffs' works, and the NFL knew it." (Emphasis in original.)
In effect, the complaint plausibly alleges that Defendants' claim of an implied license is simply a posthoc rationalization meant to excuse the NFL's infringing uses should the 2012 retroactive license be deemed invalid. We thus cannot conclude that AP's alleged failure to act on the NFL's infringing uses -- particularly where AP had no authority under the contributor agreements to pursue infringement claims -- means that, as a matter of law, AP gave the NFL an implied license.
So it's back to the district court for all parties. The suit involves tens of thousands of images shot by the plaintiff photographers, and could me millions in royalties and licensing fees.
Related Resources:
You Don't Have To Solve This on Your Own – Get a Lawyer's Help
Meeting with a lawyer can help you understand your options and how to best protect your rights. Visit our attorney directory to find a lawyer near you who can help.
Or contact an attorney near you: