Ezekiel Elliott's Million-Dollar Car Crash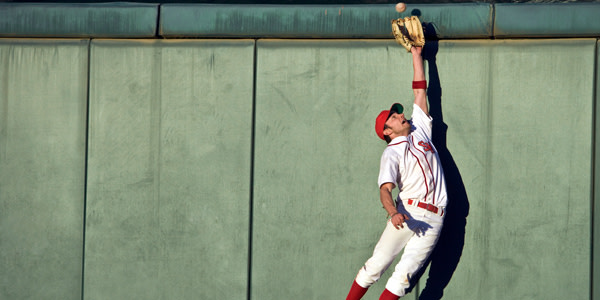 We've all had the odd fender bender in our day. But most of us don't get sued for $1 million afterwards. Then again, most of us aren't Dallas Cowboy running backs.
Ezekiel Elliott is facing a lawsuit claiming Elliott's negligence left a man -- a Cowboys fan, no less -- with "serious life-altering injuries." Ronnie Hill claims he's still dealing with medical issues from the 2017 accident, and is seeking $1 million in damages.
Dangerous Accidents
Your average car accident is handled by everyone's insurance companies, but Hill's lawsuit claims legal action was the "only way for the victim of an automobile crash to enable a jury to require fair and reasonable compensation" for his injuries. Hill's attorney, Quentin Brogdon also said the accident in Frisco, Texas was mischaracterized as a fender-bender or minor rear-end collision in initial media reports. Hill's car sustained more than $33,000 in damage, according to Brogdon, and his client sought medical treatment later that day and has been having persistent problems since, although he declined to detail Hill's injuries.
According to the Dallas Morning News, the accident report filed by Frisco police following the crash stated Elliott "accidentally ran a red light" and struck Hill's car on the front driver's side panel. Multiple air bags deployed in Elliott's GMC Yukon truck, but no air bags activated in Hill's BMW. Hill's lawsuit claims the force of the collision rotated his vehicle more than 90 degrees, and a tow truck had to pull the two vehicles apart.
Indirect Action
Elliott was not cited in the crash, and NFL.com reported at the time that he was held out of practice after he suffered a head injury in a "minor car accident." "This lawsuit," according to Elliott's lawyer, Frank Salzano, "is between the plaintiff and Mr. Elliott's insurance company. Mr. Elliott was only named personally because Texas is not a 'direct action state' - which means that a claimant cannot file directly against the insurance company and must first name the individual insured (Elliott) in order to trigger the insurance coverage."
So, it appears Elliott's insurance company may yet take care of the claim, before he's on the hook for a million bucks.
Related Resources:
You Don't Have To Solve This on Your Own – Get a Lawyer's Help
Meeting with a lawyer can help you understand your options and how to best protect your rights. Visit our attorney directory to find a lawyer near you who can help.
Or contact an attorney near you:
Content For You