ESPN's Jeremy Lin Headline Slur Likely Won't Lead to Lawsuit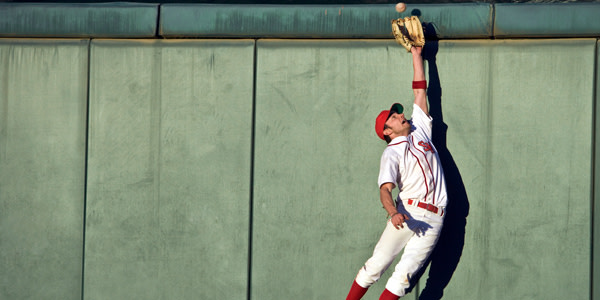 ESPN's firing of an editor over a racially charged headline about the NBA's Jeremy Lin likely won't lead to a lawsuit by the fired employee -- or, for that matter, by Lin or his representatives.
ESPN fired editor Anthony Federico on Sunday, after he wrote a headline that included the phrase "Chink in the Armor" to describe Lin's penchant for turnovers as the New York Knicks' point guard. The headline was quickly taken down, the New York Daily News reports.
Federico's firing has fueled a debate about the use of racial slurs that offend Asian Americans. But it likely won't lead to a lawsuit alleging wrongful termination -- or, in Jeremy Lin's case, defamation.
Defamation is a false statement that is published and causes injury to a person. In this case, linking the Jeremy Lin to a word with racial overtones would likely not be considered a "false statement." Instead, the headline seems more akin to name-calling, which is not illegal or defamatory.
Also, because Jeremy Lin is a sports celebrity, he's considered a public figure. In a defamation case, a public figure must also prove actual malice -- that the defamatory statement's publication was actually intended to harm the victim.
Ex-ESPN editor Federico claims the racially charged headline was an honest mistake. "I'm so sorry that I offended people. I'm so sorry if I offended Jeremy," Federico told the Daily News.
As for a potential wrongful termination lawsuit, that's not likely either. Wrongful termination alleges an illegal reason for a firing, such as a violation of labor laws or retaliation for filing a complaint.
In Anthony Federico's case, there doesn't seem to be an illegal reason for his firing from ESPN over the Jeremy Lin headline slur. Private employers like ESPN can legally fire an employee over work-related speech, FindLaw's Philadelphia Employment Law News blog reports.
Related Resources:
You Don't Have To Solve This on Your Own – Get a Lawyer's Help
Meeting with a lawyer can help you understand your options and how to best protect your rights. Visit our attorney directory to find a lawyer near you who can help.
Or contact an attorney near you: