Ex-'Baseball Wives' Star Arrested Over Gun Threat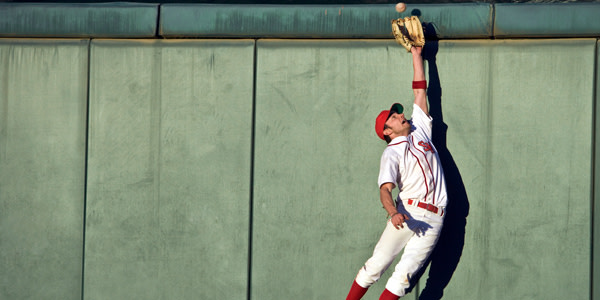 Former "Baseball Wives" star Anna Benson found herself under arrest Monday after allegedly busting into her estranged husband's home with a gun.
Police say Anna Benson arrived at former Mets pitcher Kris Benson's home on Sunday, threatened Kris with an "expandable metal baton," held Kris up with a handgun, and demanded he pay her, all while wearing a bulletproof vest, reports TMZ.
Kris Benson filed for divorce last year, but these new criminal charges might mean a bit more trouble for Anna than divorce court.
Alleged Aggravated Assault
Anna was charged with four criminal counts, including two counts of felony aggravated assault with a weapon, reports TMZ.
In Georgia, as with most other states, when a gun is used to threaten someone and put him in reasonable fear for his safety, the person carrying the gun can be charged with aggravated assault.
If the ex-"Baseball Wives" star is found guilty of assaulting her husband by pointing both the handgun and the retractable baton, then she could potentially receive a maximum of 20 years in prison for each charge.
Reality TV Becomes Evidence
During her stint on "Baseball Wives," Anna was known for her outlandish antics, including threatening to hit her fellow castmates with a foot-long sex toy, reports TMZ.
Typically, introducing evidence to prove that a defendant has a character for violence is not allowed. But the same evidence might be allowed in court in order to impeach the defendant's credibility.
That means if Anna chooses to take the stand in her own defense and claims she is a peaceful person or has never threatened anyone, then her "Baseball Wives" footage may be used to challenge her testimony.
Divorce Proceedings
Although a criminal charge is never good, the former FHM model's charges will most likely cause her to be on the losing end of her divorce battle.
Georgia is an equitable property state, which means that marital property is split by the court's determination of what is fair between the spouses.
Since Anna is not showing herself to be a competent wage earner and is likely depleting marital funds in her criminal defense, she may get less of the marital property from her pending divorce.
Related Resources:
You Don't Have To Solve This on Your Own – Get a Lawyer's Help
Meeting with a lawyer can help you understand your options and how to best protect your rights. Visit our attorney directory to find a lawyer near you who can help.
Or contact an attorney near you: