Ex-MLB Player Otis Nixon Arrested for Drugs During Traffic Stop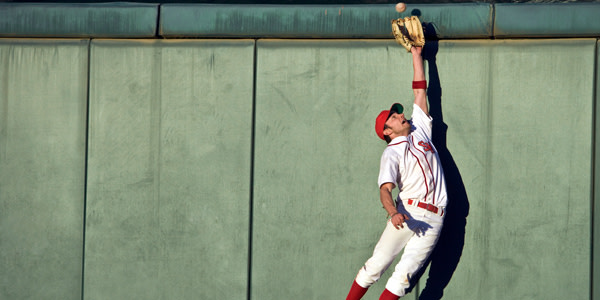 Former outfielder Otis Nixon was arrested on drug charges after a weekend traffic stop in suburban Atlanta.
Deputies allegedly found two crack pipes and a few suspected crack rocks around the driver's seat. But lo and behold, they determined Nixon wasn't under the influence of crack cocaine or alcohol.
Nixon, 54, was busted for the alleged possession of cocaine and possession of a drug-related object. But if his story holds up, he may have a viable defense.
Otis Nixon, who used to play for the Atlanta Braves, Cleveland Indians, and Montreal Expos, was initially pulled over after another driver reported his truck weaving all over the road, reports the Associated Press.
The former MLB star told officers he was driving a friend home and didn't believe he was weaving.
Nixon also said that the substance officers found in the car was crack cocaine. But he also insisted that the pipes and drugs belonged to his son, and that he had been planning to get rid of the pipe, according to the AP.
Valid Traffic Stop?
If Nixon is correct and he wasn't driving erratically, that could be a home-run of a defense in court.
A traffic stop made without probable cause is almost never legal. To make a lawful traffic stop, officers need to have a legitimate reason for it. They can't just act on a "hunch." Officers also generally need to have probable cause to search and seize evidence from your car.
In Nixon's case, if his driving wasn't erratic -- a fact that may potentially be proved via dash cam video -- then deputies wouldn't have had a legitimate reason to stop him in the first place. That would also mean they didn't have probable cause to search and take the pipes and rocks.
When officers don't have the right to stop you, any evidence they find will generally be suppressed under a rule called "the fruit of the poisonous tree."
In this case, the "fruit" is the crack and crack paraphernalia. The "poisonous tree" is the (potentially) unlawful stop that lead the officers to the not-so-tasty fruit.
But Otis Nixon's comments to officers that he knew he had crack pipes and rocks in the car could spell possession problems for him as his case proceeds. Nixon's bail was set at $11,880, according to the AP.
Related Resources:
You Don't Have To Solve This on Your Own – Get a Lawyer's Help
Meeting with a lawyer can help you understand your options and how to best protect your rights. Visit our attorney directory to find a lawyer near you who can help.
Or contact an attorney near you:
Content For You