Ex-NFL Player Brian Holloway's House Trashed by Teens; Will Parents Sue?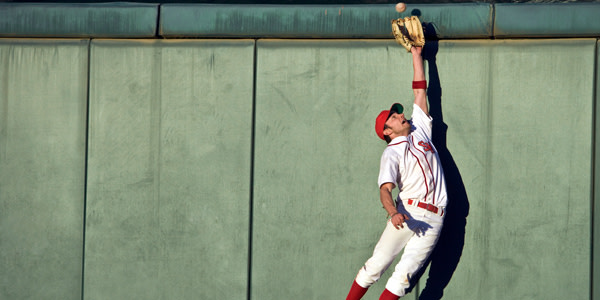 Ex-NFL star Brian Holloway has learned that his New York home was trashed by teens who threw a rowdy party over Labor Day Weekend. However, instead of parents coming forward to help pay for damages or apologize, some are threatening to sue, United Press International reports.
The plot thickens, however, because these threats stem from the fact that the former New England Patriots player posted the teens' names on a website -- including photos and tweets made by the partiers.
Does Holloway have any valid legal claims? Do the parents?
Trespassing and Vandalism
While it wasn't Holloway's primary home and it was under foreclosure, he still technically owns the trashed party house. Trespassing occurs in general when one person knowingly enters onto the land of another without the property owner's consent.
Vandalism is a fairly broad category used to describe a number of crimes. In general, vandalism includes any intentional behavior that results in destroying, defacing, or altering property that belongs to another. In this case, the teens reportedly caused $20,000 in damages which included smashed windows and doors, urine carpet stains, and holes in the ceiling.
It looks as though Holloway should have a valid cause of action against the partying teens.
Defamation
However, what about the partiers' parents who are also contemplating suing Holloway? One possible legal route is a defamation suit.

Defamation typically refers to any statement that tarnishes one's reputation and causes damage. In general, a successful defamation lawsuit must show that:
Someone made a statement;
that statement was published (to any third party);
the statement caused an injury;
the statement was false; and
the statement did not fall into a privileged category (such as a witness testifying at trial, for example).
In this case, the "statement" made (and published on a website) was Holloway's post identifying the parties by name and re-posting Twitter pictures of the destruction. In order to succeed in civil court, the parents of the party-goers would need to prove an injury of some sort from Holloway's posting (i.e. some form of economic harm.) Harm may be difficult to prove, especially since the partiers had already published the pictures via Twitter as the party was occurring.
On top of that, the statement actually needs to be false. In this case, unless the list of names and pictures of the partiers were false or misrepresenting, Holloway may have the truth as a perfect shield to liability.
Related Resources:
You Don't Have To Solve This on Your Own – Get a Lawyer's Help
Meeting with a lawyer can help you understand your options and how to best protect your rights. Visit our attorney directory to find a lawyer near you who can help.
Or contact an attorney near you: