Fed. Appeals Court Nixes N.J. Attempt to Legalize Sports Betting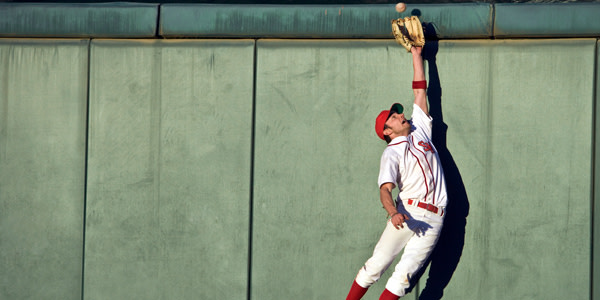 For years, New Jersey Governor Chris Christie has tried to legalize sports gambling in the state, in an attempt to revitalizing state casino and racetrack industry. Those efforts took a huge turn this week when the U.S. Third Circuit Court of Appeals ruled that Christie's New Jersey legislation violated federal anti-sports betting laws.
Those of you who've followed the checkered history of state gambling laws (or have happened to see a commercial reassuring you that what happens in a certain city stays in that certain city) may be asking yourselves why some states get to allow sports betting while others cannot. Unfortunately, the Third Circuit's ruling may not clarify that issue for you.
Feds First
The federal statute at issue is 28 U.S. Code Chapter 178, the Professional and Amateur Sports Protection Act of 1992 (PASPA). This passed three years after Pete Rose was banned from Major League Baseball for betting on games. While thirteen states were considering a wide variety of sports gambling schemes, PASPA made it illegal for:
(1) a governmental entity to sponsor, operate, advertise, promote, license, or authorize by law or compact, or

(2) a person to sponsor, operate, advertise, or promote, pursuant to the law or compact of a governmental entity, a lottery, sweepstakes, or other betting, gambling, or wagering scheme based, directly or indirectly (through the use of geographical references or otherwise), on one or more competitive games in which amateur or professional athletes participate, or are intended to participate, or on one or more performances of such athletes in such games.
Thus, New Jersey had a major federal hurdle to legalizing sports betting.
States Second
The Supremacy Clause of the U.S. Constitution states that "the Laws of the United States ... shall be the supreme Law of the Land." Therefore, where federal law and state law conflict, federal law trumps. The issue for the court in this case is whether New Jersey's 2014 state statute partially repealing a ban on sports betting violated PASPA. The Third Circuit put it succinctly: "PASPA, by its terms, prohibits states from authorizing by law sports gambling, and because the 2014 Law does exactly that, the 2014 Law violates federal law."
The ruling seemed to hinge on the interpretation of what PASPA meant when it said governmental entities could not "authorize by law" betting or gambling on sports. New Jersey argued -- and the minority dissent agreed -- that the repeal of its sports gambling prohibitions would not amount to an authorization of sports betting because state would only be allowing sports gambling, not officially regulating it. (Another dissent argued that PASPA as a whole is unconstitutional.)
Jersey Third
The irony in all of this litigation is that PASPA, when it was passed, included exceptions for sports lotteries in Oregon, Delaware, and Montana and licensed sports pools in Nevada, and provided a one-year window for states which already operated licensed casino gaming for ten years prior to legalize sports wagering. The Garden State failed to act in time back then, has taken its lumps -- twice -- in federal courts, and now may need to rely on the Supreme Court invalidating a federal statute for the state's sports books to reopen.
Follow FindLaw for Consumers on Facebook and Twitter (@FindLawConsumer).
Related Resources:
You Don't Have To Solve This on Your Own – Get a Lawyer's Help
Meeting with a lawyer can help you understand your options and how to best protect your rights. Visit our attorney directory to find a lawyer near you who can help.
Or contact an attorney near you: