New Jersey Loses Gamble on Legalized Sports Betting, Again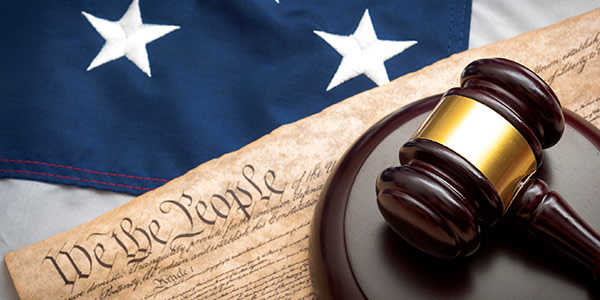 The Third Circuit recently struck down an attempt by New Jersey to legalize sports betting, holding that the state law conflicts with federal gambling rules. The ruling marks the second time the court has slapped down New Jersey's attempts to legalize betting.
New Jersey has sought for years to allow sports betting, in hopes that letting sports fans put a few bucks down on the home team would liven up the state's faltering casinos. Voters even approved a constitutional amendment in 2012 authorizing betting. Unfortunately for New Jersey, the state has twice failed to find a way around federal laws prohibiting state-sponsored sports betting.
New Jersey Gambles on Sports Betting
New Jersey has been wrangling with the federal government, courts, and major athletic associations for years over sports betting. When the Garden State passed a constitutional amendment in 2012, the state legislature created a comprehensive regulatory scheme allowing gambling on major league sports in casinos. The move was opposed by every major sports league, including the NFL, Major League Baseball, the NCAA, and the NBA.
The leagues sued, alleging that New Jersey's law violated the Professional and Amateur Sports Protection Act. PASPA makes it illegal for government entities to sponsor, license or promote any lottery, betting, sweepstakes or gambling scheme based on competitive sports. New Jersey's law was clearly in conflict with PASPA and the Third Circuit struck it down in 2013.
Repeal as Authorization
The state took a second swing in 2014, following the lead presented by in the Third Circuit opinion. Instead of creating a comprehensive gambling scheme, the state simply repealed the state's laws prohibiting sports betting -- though only in very specific circumstances. After all, repealing a ban on gambling isn't the same thing as authorizing it, right? Not quite.
The Third Circuit decided in late August that the state's actions, "while artfully couched in the terms of a repealer," were indeed an authorization of betting. The state's repeal didn't get rid of a blanket prohibition, nor did it open up betting throughout the state. Instead, the prohibition was repealed only in certain places (casinos, tracks, and betting parlors) and only for certain people (those 21 and up). That selectivity belied the true nature of the law; it was not a repeal but an authorization. As the court noted, "states may not use clever drafting to escape the supremacy of federal law."
The third time may be a charm for New Jersey, a state which doesn't seem ready to give up on legalized betting just yet. In the meantime, the state is asking the Third Circuit to review the opinion en banc -- for a second time.
Related Resources:
Content For You