Football's 'Big Hits': A Lawsuit in the Making?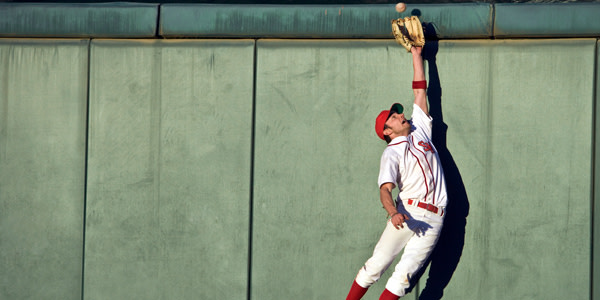 Football is a violent sport. No one disputes that. However, a conversation is taking place around the NFL and other football organizations as to "big hits," and whether players are intentionally injuring opponents. The NFL recently announced that it is going to take a closer look at concussions and that players will be suspended for "devastating hits and head shots." The league has been under fire as medical evidence continues to demonstrate the seriousness of head injuries caused by violent football hits.
One aspect that hasn't received much attention is the doctrine of primary implied assumption of risk. Primary what? Go with me for a second here, and you'll have some interesting material for your next cocktail party.
Under primary assumption of risk, a plaintiff is barred from suing for injuries caused by a risk which is inherent in the activity. Therefore, unless there is an exception, there is no duty of care from the defendant to the plaintiff. Without a duty owed by the defendant, there can be no negligence. For example, if you are riding a horse at a stable and you fall off the horse, you are likely barred from suing because everyone should know that falling off of a horse is a normal risk of riding one. Similarly, if you are playing football and you are tackled and break your leg, you are likely barred from suing because being tackled is a part of the game.
Where things get fuzzy is when a defendant commits an action that goes outside of the scope of the activity. Generally speaking, the following actions will mean that primary assumption of risk does not apply:
Intentionally injuring the plaintiff
Engaging in conduct that is so reckless as to be totally outside the range of ordinary activity involved in the sport
Taking an action that increases the risk to the plaintiff beyond the inherent risk of the sport
So the question is, what kind of big hits would a football player have to make in order for them to be civilly liable? We know that an ordinary tackle in football is protected, even if a player is injured. And we know that if a player carried a golf club onto the field and hit a player with it, primary assumption of risk would not protect them. But what about a football player who brutally hits an opponent helmet to helmet, causing a serious concussion, when they are on the field but far away from the action?
How far does a football player have to go to be outside of scope of primary assumption of risk? How would you determine whether a player intentionally injured an opponent? How do you define reckless in a sport that encourages a healthy dose of recklessness?
The answers to these questions have yet to be determined, but as the sport of football continues to evolve, eventually courts will be asked to draw the line somewhere.
Related Resources:
You Don't Have To Solve This on Your Own – Get a Lawyer's Help
Meeting with a lawyer can help you understand your options and how to best protect your rights. Visit our attorney directory to find a lawyer near you who can help.
Or contact an attorney near you: