Game Over for EA Sports' Use of Athletes in Video Games? Not Quite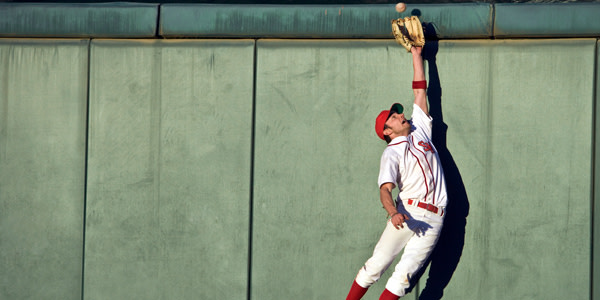 EA Sports can't use several ex-NCAA athletes' likenesses in its video games without permission, a federal appeals court has ruled.
In a 2-1 vote, the 9th U.S. Circuit Court of Appeals ruled that Electronic Arts' NCAA football and basketball series needed permission from the athletes portrayed in those video games.
So is it game over for EA sports' use of athletes in its sports games?
Not quite. It just means EA will probably have to start paying licensing fees to use the athletes' likeness.
Unfortunately for EA, the decision could invite additional legal action against the video game giant from other former college athletes who had their likenesses used in the games without compensation, according to NBC News.
Transformative Use
Sam Keller -- a former quarterback for the NCAA Division-I Arizona State Sun Devils -- sued EA, along with several other athletes, under California's right of publicity and California common law.
When facing legal action for images or likeness in its games in the past, EA has successfully claimed protection under the First Amendment and fair use.
To get a slam dunk here, EA needed to prove that its use of Keller's likeness was "transformative," a test developed by the California Supreme Court.
In this case, the EA game mimicked Keller's height, weight, facial features, hair color and style, home state, playing style, school year, skin tone, throwing arm, uniform number and even his visor preference.
Due to the striking realism of EA's depictions, the use was deemed non-transformative by the 9th Circuit.
'Fat Athlete' Dissent
One judge, however, begged to differ. Circuit Judge Sidney Thomas argued that the games' creative elements trumped the commercial use of Keller's likeness.
Thomas pointed out that the Keller's physical likeness "can be morphed by the gamer into an overweight and slow virtual athlete, with anemic passing ability," which is arguably transformative.
But alas, EA can't seem to score a goal with courts. Just two weeks ago, EA lost the rights to put the NCAA logo and name on its games beyond this year, reports NBC News.
Related Resources:
You Don't Have To Solve This on Your Own – Get a Lawyer's Help
Meeting with a lawyer can help you understand your options and how to best protect your rights. Visit our attorney directory to find a lawyer near you who can help.
Or contact an attorney near you: