Jason Pierre-Paul Sues ESPN, Adam Schefter Over Medical Records Release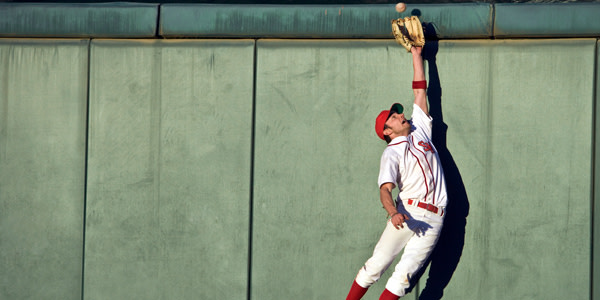 New York Giants defensive end Jason Pierre-Paul has filed a lawsuit against ESPN and NFL correspondent Adam Schefter for violating his medical privacy. Last July, Schefter tweeted a photo of Pierre-Paul's medical chart, indicating the player had his right index finger amputated.
Pierre-Paul is claiming Schefter violated Florida medical privacy statutes and invaded his privacy by publishing his medical information without permission, and is looking to hold ESPN responsible as Schefter's employer.
The Tweet Heard 'Round the NFL
Four days after July 4th last year, speculation was rampant concerning the extent of Pierre-Paul's injuries following a fireworks accident in South Florida. That's when Schefter tweeted what appeared to be a screenshot of Pierre-Paul's medical records, with the text, "ESPN obtained medical charts that show Giants DE Jason Pierre-Paul had right index finger amputated today."
As it turns out, Pierre-Paul did lose his index finger, and had extensive surgery to repair what was left of his hand. He has since shared photos and x-rays of his hand, but never gave Schefter permission to access or release his medical information.
Medical Privacy Statutes
At the time, we speculated that "may not have a cause of action against Schefter or ESPN" under HIPAA, the federal Health Insurance Portability and Accountability Act, because the law applies only to doctors and other health care providers. But Florida has its own medical records law, one that can also hold third parties accountable for disseminating private medical information without consent:
"The third party to whom information is disclosed is prohibited from further disclosing any information in the medical record without the expressed written consent of the patient or the patient's legal representative."
This would seem to clearly cover Schefter tweeting the medical chart without Pierre-Paul's consent. But it is odd that Pierre-Paul's lawsuit doesn't name the hospital or the staffer who sent the photo to Schefter as records owners also violating the statute. (Although it's possible Pierre-Paul already reached an undisclosed settlement with Jackson Memorial Hospital over the incident.)
Pierre-Paul is also suing for invasion of privacy, which will be a much harder claim to prove. Schefter and ESPN can argue that, due to his status and existing speculation, the condition of Pierre-Paul's hand was a matter of public concern, and that a reasonable person wouldn't be offended if the fact was made public. As of now, neither Schefter nor ESPN have commented on the lawsuit.
Follow FindLaw for Consumers on Facebook and Twitter (@FindLawConsumer).
Related Resources:
You Don't Have To Solve This on Your Own – Get a Lawyer's Help
Meeting with a lawyer can help you understand your options and how to best protect your rights. Visit our attorney directory to find a lawyer near you who can help.
Or contact an attorney near you: