Junior Seau's Family Sues NFL Over Brain injury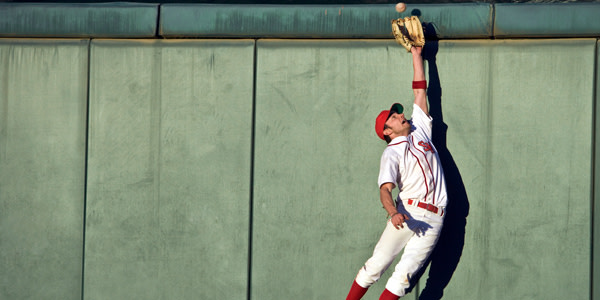 Junior Seau's family is suing the NFL, claiming that the league was responsible for his suicide last year.
Last May, the 43-year-old Seau shot himself in the chest. It was speculated that the former linebacker chose to shoot himself in the chest (as opposed to the head), so that he could preserve his brain for research purposes.
Many former pro football players have suffered severe brain trauma during their playing days, resulting in bizarre and oftentimes tragic behavior as they get older. It was confirmed earlier this month that Seau had also suffered chronic brain disease as a result of multiple hits to the head, reports CNN.
The lawsuit by Junior Seau's family accuses both the NFL and helmet manufacturer Riddell of wrongful death, according to CNN.
While Seau's suicide was tragic and may have been due to his brain injuries suffered as a result of playing football, his family faces an uphill battle in the lawsuit.
In a wrongful death lawsuit, plaintiffs typically have to prove that the defendant's actions caused the injury and that the injury was foreseeable. Seau's family may run into problems on both fronts.
First, Seau played football his entire life. He likely sustained multiple hits to the head as early as his high school days (if not his Pop Warner days). And he likely continued to take blows to his head during his three years at USC. So before he even played his first down in the NFL, Seau probably had already taken multiple shots to the head. How can his family prove that it was a hit in the NFL that caused Seau's injuries as opposed to a much earlier hit?
Next, is a suicide -- several years after a playing career ends -- foreseeable? Typically, a defendant is only responsible for reasonably foreseeable outcomes. Seau's family will have to show that not only was Seau's injury caused by the hits he took in the NFL, but also that it would be reasonable to predict that the former player would take his own life several years after his career ends.
The Junior Seau wrongful death lawsuit faces some potentially high hurdles. But should his family be successful, they could potentially open the doors to a flood of personal injury lawsuits brought against the NFL by former players.
Related Resources:
You Don't Have To Solve This on Your Own – Get a Lawyer's Help
Meeting with a lawyer can help you understand your options and how to best protect your rights. Visit our attorney directory to find a lawyer near you who can help.
Or contact an attorney near you: