Michigan Football Coach Wants to Save Free Legal Aid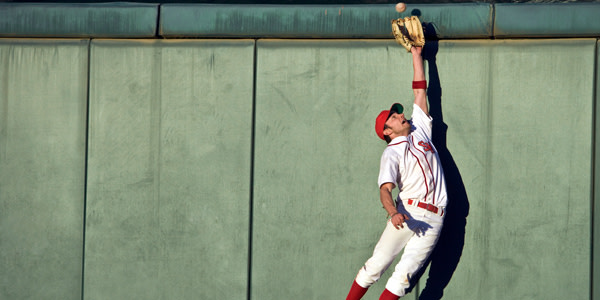 Head football coach at Michigan Jim Harbaugh has no discernible political axes to grind, and yet many irons in the fire, as it were. While Harbaugh is known to attack topics with "an enthusiasm unknown to mankind," he has remained coy about where he stands when it comes to Republicans versus Democrats. But he was clearly unhappy about one aspect of President Donald Trump's proposed budget cuts.
Harbaugh, along with his coaching, is a part of the leaders council of the Legal Services Corp, a government agency tasked with providing free legal aid in civil cases to over millions of low-income Americans. The coach spoke candidly with Politico and didn't pull any punches regarding his displeasure about budget plans to defund LSC, sounding more like a second-year law student with a bleeding heart than the blustery sideline presence he appears to be during games.
Legal Aid Wolverine
Harbaugh was clear to disassociate his take on LSC's funding from any political leanings, calling it a "bipartisan issue." "I'm not saying this as a football coach," Harbaugh told Politico. "I'm saying this as an American." And the coach has tread a bipartisan political path in the past: he had one-on-one meetings with President Barack Obama -- as well as half of the Supreme Court -- and attended a rally on Michigan's campus where Obama was stumping for Hillary Clinton. But Harbaugh has also praised Trump for not being "afraid to fight the establishment."
And his perspective on legal aid appears apolitical as well. He broke down how wealth, or the lack thereof, can affect someone's experience in the criminal justice system, and how that can contribute to a cycle of ever-deepening poverty and debt:
"One of the biggest issues that got me most fired up is how fines and fees are being used to punish the poor. I've learned how the devastating effect it can have on lives of low income Americans. I mean across the country 48 states have increased civil court fees since 2010 and they're using those fees to pay for government services and not just courts but roads and generating millions and in some states billions of dollars.
"But basically the crux of it is when people can't afford to pay a fine or a fee for things like a speeding ticket or municipal violation then they get additional fees. Late fees can start piling up and these fees can double, triple, quadruple the total amount due and if somebody has an inability to pay that fine that can quickly snowball into a driver's license suspension or driver time. People aren't even able to go to work. So you can't pay a fine or a fee and then you lose your driver's license. You're not able to get to a job, and a lot of people, I mean, they've got to work."
Head Football Wonk
Harbaugh displayed some serious legal chops, as well. He described attending LSC meeting in D.C. and Atlanta, and working to forward "our fundamental American commitment of legal justice for all." He also casually dropped some Federalist Paper knowledge:
"As [Madison] said in Federalist 51, 'Justice is the end of government, the end of civil society. It ever has been [and] ever will be pursued until it be obtained or until liberty be lost in the pursuit.'"
So how does a guy perhaps more famous for his khakis and sideline tirades come off sounding more knowledgeable than politicians and --ahem -- some lawyers on this issue? "I just educated myself on the critical issues and have looked at some numbers and it's an issue that faces all Americans."
Related Resources:
You Don't Have To Solve This on Your Own – Get a Lawyer's Help
Meeting with a lawyer can help you understand your options and how to best protect your rights. Visit our attorney directory to find a lawyer near you who can help.
Or contact an attorney near you:
Content For You