Missouri Football Players Strike, Force Univ. President to Resign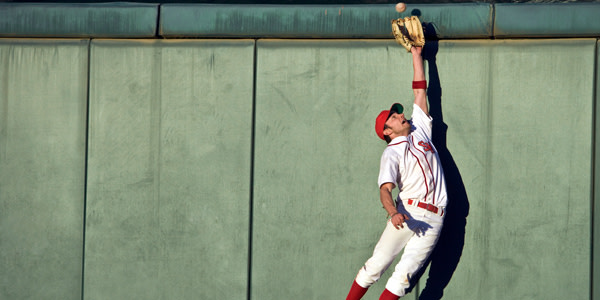 Around 6 p.m. on Saturday evening, University of Missouri football players went on strike, joining a larger student protest against University President Tom Wolfe's inaction regarding several racist incidents on campus. Less than two days later, Wolfe had resigned and the team will be back at practice this afternoon.
It was an astonishing display of influence and risk, given that college athletes lack the protections of unionized employees and most athletic scholarships are not guaranteed. And it could portend of larger protests down the road.
Status Update
The NCAA and universities have gone out of their way to demonstrate that student-athletes are not employees. In fact, the NCAA invented the very term "student-athlete" in the 1950s as a legal construction in an effort to dodge a workmen's-compensation claim from a dead football player's widow. Ever since, the NCAA has used the term to avoid compensating athletes and restrict their eligibility.
And the National Labor Relations Board agreed, ruling this past summer that football players at Northwestern did not have the right to unionize. The decision avoided a previous ruling that Northwestern players were employees and only covers players at private institutions, since the labor rights of students at public universities are governed by state law.
While this status could change in the future, as it stands now players are not legally employees, cannot unionize, and therefore do not enjoy the same legal protections afforded to striking workers.
The Power of Players
As it turns out, this lack of employee recognition may have helped the Missouri players in this case. As Steve Silver pointed out, universities and the NCAA have no real recourse against striking student-athletes:
Legally, there is not much Missouri or any other school can do. Theoretically, the athletes are breaching their contracts, aka scholarships, by not playing. However, the schools can never actually make that argument. Otherwise, they would be admitting that the athletes are employees under contract to perform athletic services in exchange for tuition, room, and board. Thanks to the NCAA's "student-athlete" charade, there is no way to stop this strike aside from accepting the PR nightmare of revoking scholarships.
Coupled with the value of football at a school like Missouri (The New York Times estimates that the University of Alabama's football program generates almost $100 million for the school each year), the players found themselves in a uniquely powerful position. Hence President Wolfe's swift resignation.
Whether and how these football players or those at other universities harness that influence remains to be seen. But it seems clear that we are seeing the first steps of collective action on the part of student-athletes against schools and the NCAA.
Follow FindLaw for Consumers on Facebook and Twitter (@FindLawConsumer).
Related Resources:
You Don't Have To Solve This on Your Own – Get a Lawyer's Help
Meeting with a lawyer can help you understand your options and how to best protect your rights. Visit our attorney directory to find a lawyer near you who can help.
Or contact an attorney near you:
Content For You