MMA Fighter Fends Off Home Invaders, Killing 1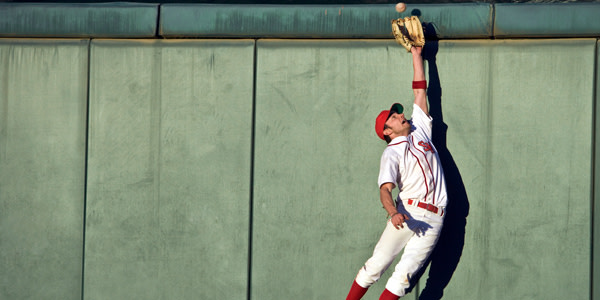 MMA Fighter Joe Torrez was the clear victor when he allegedly defended himself and his family during a home invasion.
Torrez claims that four known gang members threatened him and broke into his home. In the melee, one intruder was killed, another sent to the hospital, while the others fled the scene, according to the New York Daily News.
Torrez's attorney claims that the MMA fighter was only defending his family.
Self-Defense Laws
While Mixed Martial Arts (MMA) fighters are a force to be reckoned with in home invasions or other burglaries, Torrez's case may fall under self-defense laws.
In general, self-defense laws allow people to protect themselves from violence or harm by using reasonable force. However, the perception of violence of harm towards the victim is a tricky point. For instance, self-defense is only applicable if there's an imminent threat to the victim. The imminent threat can be verbal or physical, but the verbal threat must make the victim fear that he or she will be harmed with immediate violence.
The victim's fear of harm must also be reasonable. Basically, if a reasonable person in the same situation would think that there's an imminent threat of bodily harm, then the self-defense is justified. For example, if someone tries to give you a high five, but you think that they're going to beat you up, you might not have a reasonable threat of imminent harm. It's safe to say that most reasonable people wouldn't perceive a high five as leading to serious violence.
Self-Defense or Murder?
If Torrez is charged with murder for causing the death of the intruder, he may have a self-defense claim. Most states allow criminal defendants to claim self-defense when accused of violent crimes.
Torrez has a pretty strong self-defense case. Prior to the home invasion, the intruders allegedly called Torrez and threatened to kill him and his family. After the phone call, Torrez claims that the men broke into his home, according to United Press International.
If Torrez felt that the men were going to make good on their threat shortly after the phone call, then the MMA fighter could have a strong case for self-defense. Further, it's alleged that the men came in with shanks, so the use of deadly weapons in a home invasion would certainly qualify as imminent harm.
At this time, the MMA fighter has not been charged in relation to the death and injuries that occurred during the home invasion.
Follow FindLaw for Consumers on Facebook and Twitter (@FindLawConsumer).
Related Resources:
You Don't Have To Solve This on Your Own – Get a Lawyer's Help
Meeting with a lawyer can help you understand your options and how to best protect your rights. Visit our attorney directory to find a lawyer near you who can help.
Or contact an attorney near you: