NFL Memo Outlines Sexual Orientation, Anti-Harassment Policy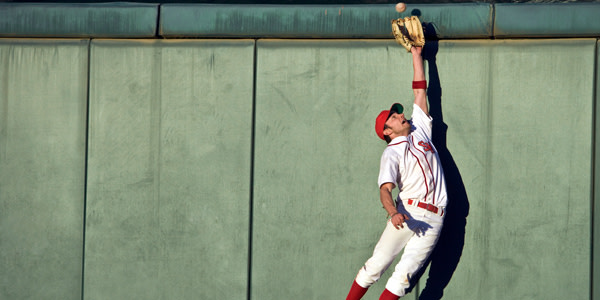 After rumors swirling about inappropriate drafting practices in February, the NFL has made their official policy about discrimination based on sexual orientation available to coaches, managers, and players.
The memo sent out Monday outlines a number of activities and questions which are not permitted, including asking potential draft picks if they like girls or have a girlfriend, reports NFL.com.
How does this NFL policy square with reports that some players have been asked these very same questions?
The NFL's Sexual Orientation Memo
In February, NFL hopeful Nick Kasa was asked whether he "liked girls" or "had a girlfriend" during the NFL Scouting Combine, reports NFL.com.
The anti-discrimination and harassment memo distributed by the NFL may be vague in other areas, but with respect to interviews it is crystal clear. Examples given by this policy of impermissible questions include: "Do you like women or men?"; "How well do you do with the ladies?"; and "Do you have a girlfriend?"
But in response to allegations of questioning players' sexual orientation at the scouting combine, an NFL spokesman stated that after a review by the league, no violations of the policy were found, the Associated Press reports.
This seems odd, especially as the questions Kasa and others claim they were asked were practically verbatim from the list of impermissible questions distributed Monday.
Harassment and Reporting
Despite actual enforcement of the policy, the NFL has outlined several examples of harassment and discrimination that concern sexual orientation. They include:
Unwelcome contact. Literally no unwanted grabbing or any other hugging, kissing or light spooning.
Jokes and comments. This includes a prohibition on sexual gag gifts or surprise birthday strippers.
Generalizations and put-downs. Making derogatory comments based on sexual orientation is not allowed.
Porn or dirty talk. This includes a ban on pornographic posters, screensavers, and even cartoons.
These activities can be reported directly to the NFL, with promises that the policy also prohibits retaliation against any complaining player.
However, with the NFL's track record of enforcing the policy so far, we wouldn't advise any player to expect swift action.
Related Resources:
You Don't Have To Solve This on Your Own – Get a Lawyer's Help
Meeting with a lawyer can help you understand your options and how to best protect your rights. Visit our attorney directory to find a lawyer near you who can help.
Or contact an attorney near you: