Oscar Pistorius Found Guilty of Murder on Appeal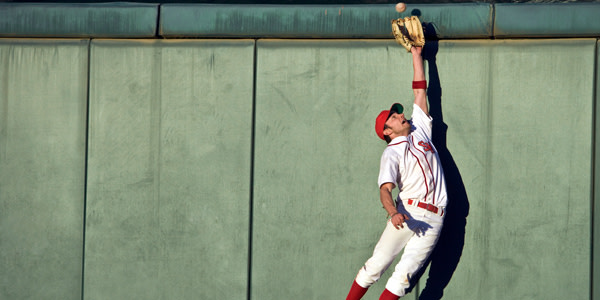 If you were looking for an indication that South Africa's court system is a lot like our own, you might have gotten it when Oscar Pistorius was only found guilty of culpable murder in the killing of his girlfriend Reeva Steenkamp and spent just one year in prison before being released to house arrest. It seemed like the justice system was giving favorable treatment to a star athlete.
But it turns out South Africa's appellate system is quite different from that in the U.S., as prosecutors were able to appeal that verdict, and an appeals court upgraded Pistorius's conviction to murder.
Appealability
At his trial, Pistorius contended he thought an intruder was inside his bathroom, and that's why he fired four shots through the closed door. He killed Steenkamp instead. He was found guilty of culpable murder, which is akin to involuntary manslaughter, on the basis that he did not intend to kill Steenkamp. In America, that might've been the end of it. Prosecutors must argue all possible charges at trial, and have limited ability to appeal a conviction.
In this case, however, prosecutors argued that Pistorius should have been convicted of murder, saying he intended to kill Steenkamp after she fled to the bathroom during an argument. The Supreme Court of Appeal in Bloemfontein was convinced, finding that inconsistencies in Pistorius's testimony led to a conviction of murder instead.
Culpability
The crux of Pistorius's new conviction rests on the concept of dolus eventualis, which in South Africa refers to whether a defendant should have known the potential result of his or her actions, whether that result was intended or not. Speaking for the court, Judge Eric Leach said:
In these circumstances, the accused must have foreseen and, therefore, did foresee that whoever was behind the toilet door might die but reconciled himself to that even occurring and gambled with that person's life. The identity of his victim is irrelevant to his guilt.
While such a procedural error in America would necessitate new proceedings or another trial entirely, the Court of Appeal found Pistorius guilty of the original murder charge. He now faces 15 years in prison, but he remains under house arrest and his sentencing date has not been set.
Follow FindLaw for Consumers on Facebook and Twitter (@FindLawConsumer).
Related Resources:
You Don't Have To Solve This on Your Own – Get a Lawyer's Help
Meeting with a lawyer can help you understand your options and how to best protect your rights. Visit our attorney directory to find a lawyer near you who can help.
Or contact an attorney near you: