Rutgers' Coach Allegations: Abuse? Or Just Coaching?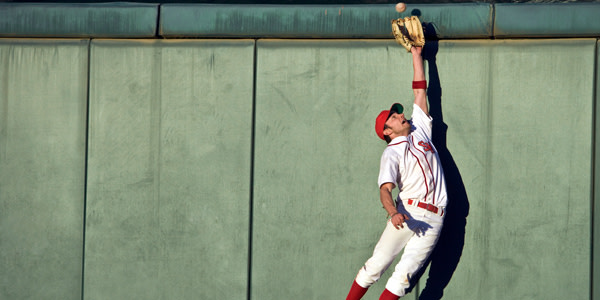 Rutgers University's newest athletic director is facing many allegations of being an abusive coach, involving volleyball players she coached back in the 90s.
Julie Hermann is only the latest figure to star in a series of scandals coming out of Rutgers University. According to a statement from Rutgers University, however, they fully intend on keeping her onboard. Hermann also has no plans to resign, either.
The 1996 University of Tennessee volleyball team accused Hermann of calling her players "whores, alcoholics, and learning disabled." In a conference call, reports CBS, Hermann denied the allegations completely, and defended her coaching practices, claiming that "there is a big canyon between being super-intense and abuse."
Is there, though? What does this situation look like, legally?
There are two main questions to address in terms of whether or not these volleyball players have an actionable injury — first, is it just coaching? Or, is it actually abuse?
Here's one way to look for a difference:
What is verbal abuse?
Verbal abuse, which we will here characterized as verbal assault, requires two general elements:
That the act (verbal insults, in this case) was intended to cause an awareness of harmful or offensive contact.
That the act also caused the victim to be aware that the harmful or offensive contact is imminent.
In other words, that the insults were intended to be offensive and that that offense was felt or feared immediately by the players.
Awareness is required
There is only assault present if the victim felt the threat of harm. If they are unaware, no assault is present. In this case, if Hermann was insulting her players and they were not offended in the moment, but rather realized later that her actions were wrong or harmful, there would be no assault case.
Assault requires intent, meaning that while the alleged verbal abuse was being spouted, those words were spoken deliberately and with the knowledge that it was an unjustified interference with that person's rights in a way that causes harm.
The act of assault also requires elements from the victim. They must have instantly felt the threat of harm. Any injury they are claiming resulted, whether it be distress or physical pain, must have directly followed from that harm.
In other words, had Hermann hurled the most offensive, vile words at her players without them thinking anything of it, this could likely be construed as coaching. However, because these players are now coming forward and claimed to have felt harmed in the moment, this could very likely be read as coaching gone too far into assault territory.
Whether or not Hermann inflicted emotional distress on her players, or whether she was just a tough coach, are questions that still need to be answered.
Related Resources:
You Don't Have To Solve This on Your Own – Get a Lawyer's Help
Meeting with a lawyer can help you understand your options and how to best protect your rights. Visit our attorney directory to find a lawyer near you who can help.
Or contact an attorney near you: