5 Urban Sports That Might Get You Arrested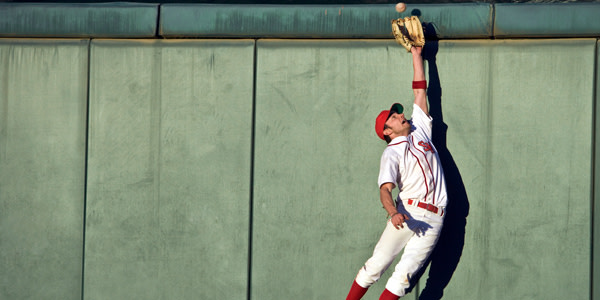 There are numerous new sporting adventures these days, limited only by your creativity. But some are illegal, on a variety of fronts. Violators can face some hefty fines, and even prison! Here's a look at five urban sports that can get you arrested.
1. BASE Jumping
BASE jumping is defined as flying squirrels. OK, that's not exactly true. BASE jumping is an acronym for skydiving or leaping in flying suits from Building, Antenna, Span, or Earth. It is illegal in U.S. National Parks and almost all U.S. cities because the jumper risks seriously injuring himself and others upon landing.
In fact, just last month, a man was arrested in San Diego after he BASE-jumped about 500 feet off of a crane. Though international BASE jumping is generally legal, they tend to break trespassing laws by getting to the take-off location. For instance, two BASE jumpers were arrested in St. Petersburg, Russia after jumping off of the Cathedral of the Apostles St. Peter and St. Paul because they illegally broke into the church, not because of the BASE jump itself.
2. Buildering (Bouldering on Buildings)
Buildering is basically rock climbing urban walls or buildings. Evidently, some people need the thrill of trespassing in order for climbing to be exciting. The most well-known modern builderer is Alain Robert, who was recently cited for scaling the Heron Tower in London. He has also climbed the Empire State Building, the Golden Gate Bridge, and the Sears Tower. Urban climbing often involves breaking and entering or trespassing, which is why it is illegal. Robert has been arrested more than 100 times. His mother must be so proud!
3. Drag Racing
Though popularized in the 1950s, drag racing still has its ardent followers today. It is illegal and can be very dangerous to participants, observers, and bystanders. Illegal street racing can take place on city streets or on highways, and it's extremely dangerous to participants, other drivers and pedestrians. In Los Angeles, a major drag racing city, over 180 people have died since the year 2000 alone. Not only is drag racing illegal, but it is a public nuisance, and therefore can be the basis of civil suits as well.
4. Train Surfing
When one thinks of jumping on and off trains, the first thing that comes to mind is old movies of hobos in the Great Depression. The activity has become popular once again, and probably because the risk of death is significant. In fact, from 1989 through 1995, there were 41 train surfing accidents in Germany, resulting in 18 fatalities. Because of the risk involved for surfers and potential damage to property, train surfing is now illegal in most countries, including the US, where it is considered criminal trespass.
5. Skateboarding
Because people always wonder after seeing the bumper sticker "Skateboarding Is Not a Crime" if it actually is, the sport made the list. In truth, skateboarding is not a crime. But, you can skateboard illegally. Skateboards do have to obey the same laws as bicycles, so you can't skateboard on the sidewalk, you have to wear a helmet, and you have to obey street signs.
Note to self: skateboarding in the streets of San Francisco and Evanston, Illinois is actually illegal. So, we can all see that though skateboarding itself isn't illegal, laws can be broken while skateboarding. But the point of the bumper sticker isn't these traffic laws, bur rather the trespassing and potential vandalism. Skateboarders can be fined, up to $500, for skateboarding in areas that do not allow it, either through city ordinance or property owner signs.
Related Resources:
You Don't Have To Solve This on Your Own – Get a Lawyer's Help
Meeting with a lawyer can help you understand your options and how to best protect your rights. Visit our attorney directory to find a lawyer near you who can help.
Or contact an attorney near you: