Harvard Diving Coach Resigns Amidst Class Action Sexual Misconduct Lawsuit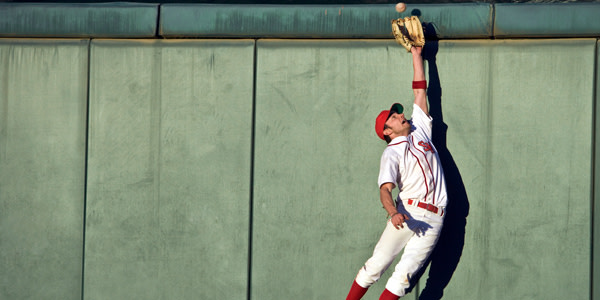 As the old saying goes, where there's smoke, there's fire. Harvard is learning the hard way that though it's great to give someone the benefit of the doubt, sometimes the risk is miscalculated.
Harvard Didn't Know, but Should They Have Suspected?
Harvard's newly minted diving coach, Chris Heaton, resigned less than a week after he was put on leave, due to sexual allegations which came to light in a recent lawsuit filed against RipFest Diving. Prior to Harvard, Heaton had been a coach at RipFest, as well as Ohio State Diving Club.
Both of these teams have now been sued for ignoring or obstructing accusations of sexual abuse, and both have coaches that have been placed on USA Diving's Banned for Life list due to convictions for multiple sexual assaults against divers. Harvard claims that when they hired Heaton in August 2018, they were unaware of the new allegations against Heaton, which were brought in the recent RipFest lawsuit.
However, Harvard was aware when they hired Heaton that he had coached at two other clubs with very sorted pasts, and was actively coaching at one when the incidents occurred. Though no one is ever guilty by association, perhaps Harvard should have seen this coming.
Not a Defendant, but Allegedly Participated in Swapping Nudes
A federal class action was filed in Indiana on September 30, 2018, naming RipFest, and other defendants, for failing to protect divers from one of its coaches, Johel Ramirez Suarez. In that lawsuit, plaintiffs allege that during the same dive camp where Suarez assaulted the women, Heaton solicited nude photos from female divers and sent them pictures of his penis.
The plaintiffs contend that they reported Heaton to USA Diving, but that executives there took no further action. In August 2017, Suarez was charged with 32 counts of sexual misconduct related to actions with three women during the RipFest diving camp. Soon thereafter, Suarez confessed to some of the inappropriate acts and ultimately pleaded guilty to three counts of battery, including one against a 15-year-old girl. Though Harvard didn't know about the nude photo incident involving Heaton, they did know about Suarez's confessions and the Ohio State Diving Club coach's conviction prior to hiring Heaton this past August.
If you or someone you love has been sexually abused, contact a local sexual abuse attorney. A trained legal advisor can listen to your case, and help you decide best next steps to help you begin to feel whole again.
Related Resources:
You Don't Have To Solve This on Your Own – Get a Lawyer's Help
Meeting with a lawyer can help you understand your options and how to best protect your rights. Visit our attorney directory to find a lawyer near you who can help.
Or contact an attorney near you: