Sammy Sosa Joins Juicing Club? Congressional Testimony Left Wiggle Room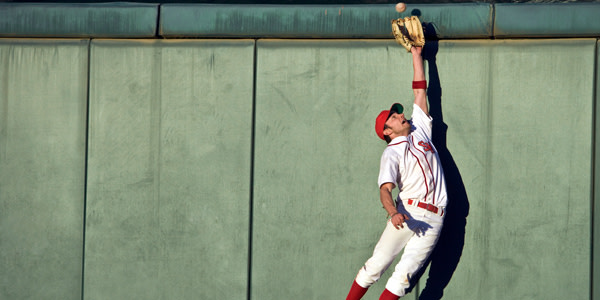 A report from the New York Times indicates that MLB star Sammy Sosa (who hasn't played in the league since '07) could be joining the inglorious list of those directly involved in baseball's steroids scandal. Yes, the NYT indicates that, according to anonymous sources, the slugger tested for an unidentified performance-enhancing drug in 2003 back when he was playing for the Chicago Cubs. That news alone which could severely impact his Hall of Fame-induction chances, at least if Mark McGwire's example is any indication.
The piece points out the possibility of legal consequences for Sosa based on the testimony he gave before Congress back in 2005, saying he'd "never taken illegal performance-enhancing drugs." However, an AP story correctly points out the wiggle room Sosa may have left himself when he testified, "To be clear, I have never taken illegal performance-enhancing drugs" and "I have not broken the laws of the United States or the laws of the Dominican Republic. I have been tested as recently as 2004, and I am clean." Sosa could have taken something legally in the Dominican Republic and then come on over to the U.S., plus he said "I am clean", which may well have been true at the time he testified (2 years after the allegedly positive test).
At any rate, the consequences legal and otherwise, may be piling up for some of the 104 players who got positive results from the 2003 testing, which was supposed to: a) be anonymous; and b) result in no penalties. One by one, names on the list appear to be coming up, this time reportedly by "lawyers with knowledge of the drug-testing results" who did so under "condition of anonymity because they did not want to publicly discuss material under court seal".
Regardless of whether some players tested positive, or whether they lied about it, the practice of selectively picking and choosing whose career achievements to ruin is, at least arguably, questionable. Of course, some might argue that those that lied before Congress shouldn't be allowed to get away with it, but then again why should one or more lawyer(s) be anonymously allowed to draw such a conclusion on their own? As noted above, even if Sosa did test positive in 2003, it's not at all clear whether he lied in his testimony.
You Don't Have To Solve This on Your Own – Get a Lawyer's Help
Meeting with a lawyer can help you understand your options and how to best protect your rights. Visit our attorney directory to find a lawyer near you who can help.
Or contact an attorney near you: