SF Giants Pitcher Chad Gaudin Groped Hospital Patient, Cops Say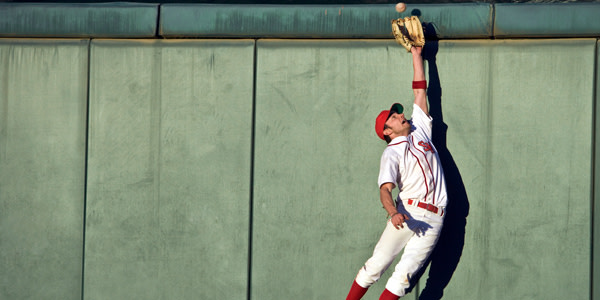 Some bad news for Giants fans, pitcher Chad Gaudin has been charged with lewdness after allegedly groping a woman on a gurney in a Las Vegas hospital.
Vegas police say Gaudin appeared intoxicated in late January 2013 when he approached a woman lying on a gurney, told her she was "gorgeous," and touched her face and breast, reports Reuters.
What could this misdemeanor charge mean for Gaudin's criminal and baseball future?
Groping Isn't Great
Gaudin was charged by the Clark County District Attorney with open or gross lewdness, which under Nevada law is a gross misdemeanor.
Not as serious as a felony but still worse than a parking ticket, gross misdemeanors are punishable in Nevada by up to a year in jail and a $2,000 fine.
Facing these charges, Gaudin's attorney related that the pitcher denies "any unlawful conduct," reports Reuters.
What Is Lewdness?
Nevada likely uses a common law definition of lewdness, one that generally involves behavior that is either sexual in nature or indecent.
While Gaudin's unwanted touching of the woman's face would also be battery, touching a woman's breast or other private areas without permission is most likely considered lewd.
Adding to the lewd/creepy factor, a witness at the hospital also heard Gaudin say "I will take care of you" before touching her leg and breast, the Las Vegas Review-Journal reports.
Rare Disease Blamed
Trying to explain Gaudin's conduct at the Las Vegas hospital, his lawyer commented that his client may have a condition known as rhabdomyolysis, which he claims can cause "confusion and loss of orientation," reports Reuters.
The National Institute of Health defines rhabdomyolysis as a condition in which damaged muscle proteins are released into the bloodstream causing dark urine, general weakness, muscle stiffness/weakness/tenderness, fatigue, seizures, and joint pain.
Whether the Giants pitcher's purported rhabdomyolysis or alleged intoxication was responsible for his alleged groping, Gaudin may have a lot to answer for in the coming months.
Related Resources:
You Don't Have To Solve This on Your Own – Get a Lawyer's Help
Meeting with a lawyer can help you understand your options and how to best protect your rights. Visit our attorney directory to find a lawyer near you who can help.
Or contact an attorney near you: