Sports Museum's Bankruptcy Leaves Athletes' Artifacts Held for Ransom by Court?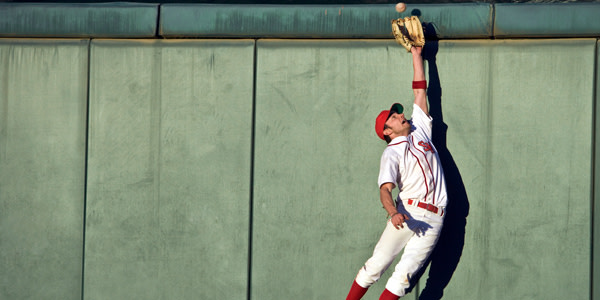 A U.S. bankruptcy court is apparently holding a variety of professional athletes' equipment, mementos, and memorabilia hostage until the athletes pay up enough dough to establish their ownership over the goods, the Wall Street Journal reports.
In an article yesterday, the WSJ explained that the situation involves items on loan to the "Sports Museum of America in New York, a for-profit organization that recently declared Chapter 7 bankruptcy after opening to great fanfare in May." Obviously the "great fanfare" wasn't big enough, but the bigger problem (at least for the athletes involved) is that some of their stuff has been thrown into a storage facility in New Jersey. That doesn't sound too bad, but the athletes are reportedly being forced to pay some pretty sizeable sums of cash to get their items back.
The court-appointed trustee who's handling the return of the seized items, one Roy Babitt, explained that the costs are necessary to avoid any repeated instances of mistakes that have been made in sending the items back to the proper owners. The WSJ noted, "To make sure no more mistakes are made, Mr. Babitt said two to five hours of attorney work are required per item to confirm proper ownership. He said these legal costs should be covered by the owners, not the museum's creditors." Two to five hours of attorney work?!? Granted, verifying ownership of say, a bra (Brandi Chastain's), or a skateboard (Tony Hawk's), isn't necessarily an obvious task, but the cost and time do seem a bit extreme, particularly considering that the museum's founder indicated "that the museum kept meticulous records of ownership and that attorneys aren't necessary to fix what were simple shipping errors."
To add insult to injury, if the items aren't claimed in a timely manner, they're probably going to be appearing at an auction block. Athletes, needless to say, are fuming:
"The court wants $1,500 to give me my stuff back," skateboarder Tony Hawk wrote -- along with other strong words of frustration -- on his Twitter micro-blogging page.
What a total bummer, man.
You Don't Have To Solve This on Your Own – Get a Lawyer's Help
Meeting with a lawyer can help you understand your options and how to best protect your rights. Visit our attorney directory to find a lawyer near you who can help.
Or contact an attorney near you: