Spurs Season Ticket Holder Sues Warriors, Pachulia for Leonard Injury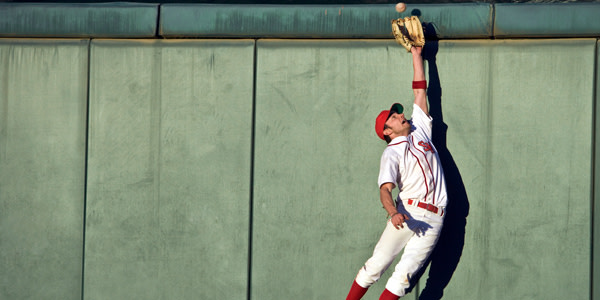 While the Golden State Warriors are gearing up for Game 4 of the NBA finals, a San Antonio Spurs season ticket holder is gearing up for litigation. Juan Vasquez has filed a lawsuit on behalf of himself and all Spurs season ticket holders against Zaza Pachulia and the Warriors over Kawhi Leonard's Game 1 injury.
The controversy over this injury inflamed NBA fans, and particularly Spurs fans. Although Leonard publicly stated that he believes Pachulia's actions were not intentional, countless fans, including Vasquez, reviewing the tape believe otherwise. Sadly, the controversy got so hot that Pachulia had to shut down his Instagram account due to receiving death threats.
What's This Case About?
The case centers around an alleged foul committed by Pachulia. Vasquez claims that Pachulia violated NBA rules when he invaded the landing space of Leonard. Basically, the rules of the game prohibit a defending player from stepping into, or standing in, the area where a player who has jumped into the air will land. This does not apply to when a player is jumping forward into the defensive player, but rather when the defensive player is jumping towards the shooter.
Like pretty much every civil lawsuit, this case is about money. Vasquez is seeking $73,000. This amount is meant to compensate him for the loss in value of the tickets he purchased for subsequent conference finals games. On top of the money being sought, Vasquez is asking the court to grant an injunction against the Warriors and Pachulia preventing them from intentionally committing fouls when playing in San Antonio. Vasquez probably took a hint from when the Spurs were sued for false advertising by ticket holders when they benched their star players for an away game in 2013.
Is This for Real?
Yes. This is a real lawsuit. If you think this is ridiculous, you are not alone. Courts rarely side with fans in these types of cases. Whether or not it has any real merit to it, or how far it will go, is yet to be seen though. More likely than not, it will end up getting dismissed, the same way as most lawsuits filed by fans against teams, leagues, or players, are dismissed.
In theory, the case works. It has a potential legal basis in the law of negligence. Zaza Pachulia's foul violated the rules of the game and caused Vasquez to suffer some financial injury. Also, the connection between the rules violation and the financial injury seem clear, though dubious. The problem lies in whether Pachulia owed any duty to the opposing team's fans, or the fans in general, to not violate the rules of the game.
Related Resources:
You Don't Have To Solve This on Your Own – Get a Lawyer's Help
Meeting with a lawyer can help you understand your options and how to best protect your rights. Visit our attorney directory to find a lawyer near you who can help.
Or contact an attorney near you: