Supreme Court Won't Hear Scottie Pippen's Defamation Lawsuit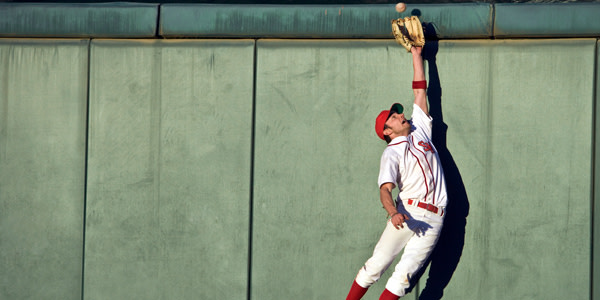 The U.S. Supreme Court has denied a petition by hall of fame basketball player Scottie Pippen to continue his defamation case against media outlets.
The Court declined to hear the case without comment, letting stand a lower court's decision to dismiss Pippen's case against NBC, CBS, and others, The Associated Press reports.
What had Pippen, one of the NBA's all-time defensive greats, calling foul against these companies? And why did his case air-ball at the Supreme Court?
Pippen's 2011 Lawsuit
Pippen filed his lawsuit in 2011 after erroneous reports that he'd declared bankruptcy appeared on many major online news outlets.
Pippen hadn't actually declared bankruptcy, however, and was, as you might imagine, somewhat upset. He filed suit against the news outlets in federal court, claiming that after the false reports were published, requests for appearances -- one of his major sources of income following his retirement from the NBA -- declined, and that his reputation had been permanently damaged.
How Do You Prove Defamation?
A common misconception about defamation is that it simply requires you prove someone said something about you that was untrue. As Pippen found out at both the district court and the 7th U.S. Circuit Court of Appeals, there are a few other things that must be proven before you can recover for defamation.
One type of defamation, called defamation per se, allows damages to be presumed if the defamatory statement falls into one of four categories of untrue statements. This includes statements that a person was involved in criminal activity, or behavior incompatible with the proper conduct of his business, trade, or profession.
In Pippen's case, lower courts held that the false reports of Pippen's bankruptcy, though embarrassing, did not necessarily impact his ability to conduct his businesses, such as making appearances and working as a basketball analyst. As the 7th Circuit's opinion stated, Pippen's "post-retirement employability derives from his pre-retirement stardom (for his endorsement and appearance work) and his basketball knowledge (for his work as an analyst), not his financial prudence or investment savvy."
Defamation of a Public Figure
Pippen's other problem in proving his defamation claim is that as a public figure, he must prove that the publisher of a defamatory statement had "actual malice" in publishing the statement.
Actual malice doesn't necessarily mean "ill will," but it can encompass recklessness with regard to whether a statement was true or false. Simply failing to check the facts, as the media outlets allegedly did in this case, does not typically constitute actual malice.
Unfortunately for Pippen, his notoriety not only makes him fodder for false headlines, but also makes it tougher to do anything about it. The price of fame, perhaps.
Follow FindLaw for Consumers on Facebook and Twitter (@FindLawConsumer).
Related Resources:
You Don't Have To Solve This on Your Own – Get a Lawyer's Help
Meeting with a lawyer can help you understand your options and how to best protect your rights. Visit our attorney directory to find a lawyer near you who can help.
Or contact an attorney near you: