Volleyball Coach Sued for Body Shaming Athlete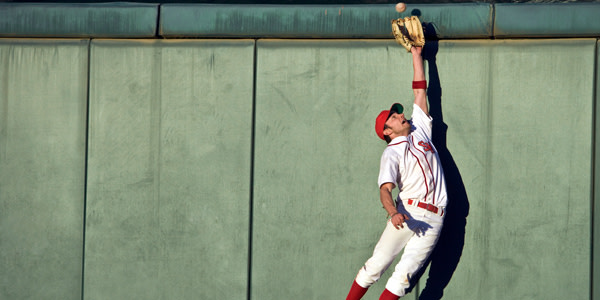 When you're part of a sports team, you expect your teammates and coaches to have your back. And coaches, even though they have to push and challenge you to realize your full potential, should always have your best interests at heart.
But in a case out of Cincinnati, one college athlete is suing her volleyball coach, claiming the coach body shamed her, harassed her about what she wore and posted online, and eventually kicked her off the team. And now the athlete has no team and no scholarship.
What Led to the Lawsuit?
Shalom Ifeanyi has played volleyball for most of her life and was recruited by the University of Cincinnati's head volleyball coach, Molly Alvey. But Ifeanyi claims that Alvey's mistreatment of her started as soon as she joined the team. She says that the coach treated her differently than the other players and made her delete pictures of herself that she had posted online.
According to Ifeanyi, Alvey would text her or call the athlete into her office to discuss the images, such as ones where she's wearing a tank-top. Alvey said, according to the lawsuit, "When the football players see this, what do you think they see? They see your breasts. It's seductive." And yet, teammates who posted pictures of themselves in swimsuits were apparently not asked to remove those images. Ifeanyi, who is African American, also believes that she was being sexualized because of her race and her figure.
Cut From the Team
Ifeanyi did delete some of the images, but decided to hold her ground when her coach asked her to remove additional pictures the day after her 19th birthday. As she stated, "In these pictures I just got my hair done and I really liked my makeup and thought the pictures were pretty." A week later Alvey informed Ifeanyi that she was being dropped from the team, despite having just been named top performer of the week by her coaches.
The Fallout
Ifeanyi's lawsuit includes allegations of race and sex discrimination, sexual harassment, retaliation, and intentional infliction of emotional distress. Due to NCAA transfer rules, the student athlete won't be able to play competitive volleyball for the 2018-2019 season. This means she also won't be able to get an athletic scholarship to pay for her tuition. In her lawsuit, Ifeanyi is seeking money damages, attorney fees, and costs.
Related Resources:
You Don't Have To Solve This on Your Own – Get a Lawyer's Help
Meeting with a lawyer can help you understand your options and how to best protect your rights. Visit our attorney directory to find a lawyer near you who can help.
Or contact an attorney near you: