Washington Football Team Lists More Offensive Names Than Its Mascot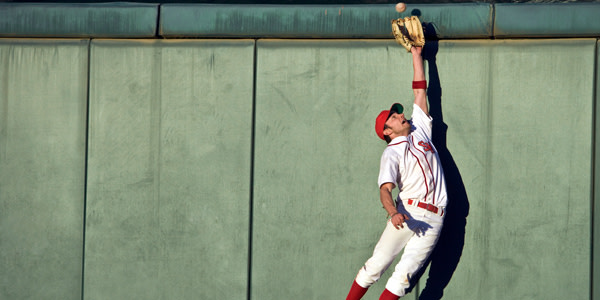 Last year, the United States Patent and Trademark Office cancelled the Washington NFL team's trademark registration for its team mascot, saying the name is "disparaging to Native Americans." This week, the team appealed that decision by coming up with a novel defense of the name, basically listing a bunch of other trademarks with names just as or more offensive than its own.
This is an interesting tack to take, reminiscent of a sibling yelling at his parents, "You let my brother do it!" Will their "what's good for the goose is good for the gander" argument be persuasive? Let's take a look at the company the team is trying to put itself in.
They Did It, Too!
You can read the full filing, but we'll pull some of the highlights for you. Washington is making two arguments here: (1) Our team name isn't any more offensive than these other business names; and (2) If trademark registration is equivalent to government approval, look at all these other trademarks the government approves.
The first list is a smorgasbord of pornography sites, beer brewers, and clothing companies:
The PTO has registered hundreds if not thousands of marks that the Team believes are racist, or misogynistic, vulgar, or otherwise offensive. By way of example only, the following marks are registered today: TAKE YO PANTIES OFF clothing; DANGEROUS NEGRO shirts; SLUTSSEEKER dating services; DAGO SWAGG clothing; DUMB BLONDE beer; TWATTY GIRL cartoons; BAKED BY A NEGRO bakery goods; BIG TITTY BLEND coffee; RETARDIPEDIA website; MIDGET-MAN condoms and inflatable sex dolls; and JIZZ underwear. These are not isolated instances. The government routinely registers pornographers' marks: TEENSDOPORN.COM, MILFSDOPORN.COM, THUG PORN, GHETTO BOOTY, and BOUND GANGBANGS are but a few.
Fun, right?
And You Let Them!
Washington asking why the PTO endorses other vulgar business names is just as fun:
...how will the government explain registrations like MARIJUANA FOR SALE, CAPITALISM SUCKS DONKEY BALLS, LICENSED SERIAL KILLER, YID DISH, DIRTY WHOOORE CLOTHING COMPANY, and MURDER 4 HIRE?
Any more?
Other startling examples that would reflect government endorsement under the decision below include: SHANK THE B!T@H board game; CRACKA AZZ SKATEBOARDS; ANAL FANTASY COLLECTION, KLITORIS, and OMAZING SEX TOYS sex toys; HOT OCTOPUSS anti-premature ejaculation creams; OL GEEZER wines; EDIBLE CROTCHLESS GUMMY PANTIES lingerie; WTF WORK? online forum; MILF WEED bags; GRINGO STYLE SALSA; MAKE YOUR OWN DILDO; GRINGO BBQ; CONTEMPORARY NEGRO, F'D UP, WHITE TRASH REBEL, I LOVE VAGINA, WHITE GIRL WITH A BOOTY, PARTY WITH SLUTS, CRIPPLED OLD BIKER BASTARDS, DICK BALLS, and REDNECK ARMY apparel; OH! MY NAPPY HAIR shampoos; REFORMED WHORES and WHORES FROM HELL musical bands; LAUGHING MY VAGINA OFF entertainment; NAPPY ROOTS records; BOOTY CALL sex aids; BOYS ARE STUPID, THROW ROCKS AT THEM wallets; and DUMB BLONDE hair products.
The case is currently in the Fourth Circuit Court of Appeals, and it appears that Washington will continue to challenge the trademark removal all the way to the Supreme Court. If their court filings continue to be as entertaining as this one, we can't wait to hear those oral arguments.
Follow FindLaw for Consumers on Facebook and Twitter (@FindLawConsumer).
Related Resources:
You Don't Have To Solve This on Your Own – Get a Lawyer's Help
Meeting with a lawyer can help you understand your options and how to best protect your rights. Visit our attorney directory to find a lawyer near you who can help.
Or contact an attorney near you: