Will the Juice Be Let Loose? Nevada Parole Board to Decide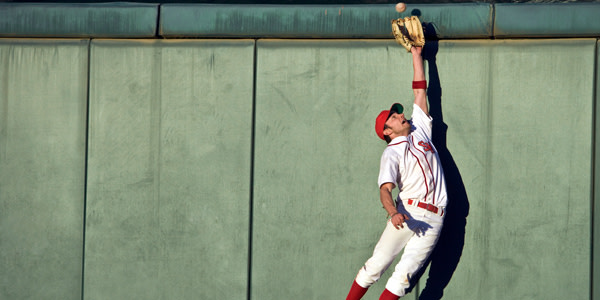 O.J. Simpson, once affectionately known as 'Juice' by friends and former-fans worldwide, could soon be a free man. O.J. was convicted nearly a decade ago in a sports memorabilia heist in Las Vegas, where he, along with others, were arrested for the armed robbery of a sports memorabilia dealer. Although he was sentenced to 30 years, he is eligible for parole this year. If denied, he'll have to wait until 2022 for his next opportunity at parole.
Based upon one report, it appears likely that the Juice will be let loose as he has avoided all trouble while incarcerated. Nevada uses a point system to guide the parole board's discretionary decision, and based upon the information publicly available, he seems poised to have a good chance of being granted parole. Nevada's system recognizes that O.J. is an older convict, with no write-ups, no criminal history, a stable employment history, and that during his incarceration he availed himself of the rehabilitation and education services offered by the institution. Despite public opinion, based upon the Nevada parole board's criterion, the Juice appears to be a model inmate.
What Is Parole?
Although parole and probation are frequently confused, or considered to be the same thing, they are different types of punishment. Although both involve the conditional release of a criminal offender into the public, when a person is put on probation, they do not serve anytime in jail. Parole, on the other hand, is granted to criminal offenders who have been sentenced to jail or prison. After a certain period of time in custody, a convict can be paroled, meaning that they can be conditionally released into the public.
Usually, the conditions of parole and probation are similar. Generally, the subject will be required to check-in regularly with a parole or probation officer, who, in turn, reports to the court. The check-ins can involve questioning, drug screenings, searches of a person, their vehicle or residence, as well as other conditions such as maintaining employments, attending classes or drug/alcohol treatment, or paying fines or performing community service.
Additionally, the consequences for violating parole and probation are similar. If a parolee or probationer violates one of their conditions, they can, and likely will, be sent back to prison in order to serve the rest of their sentence.
Related Resources:
You Don't Have To Solve This on Your Own – Get a Lawyer's Help
Meeting with a lawyer can help you understand your options and how to best protect your rights. Visit our attorney directory to find a lawyer near you who can help.
Or contact an attorney near you:
Content For You