3 Reasons the House's Version of the USA FREEDOM Act Fails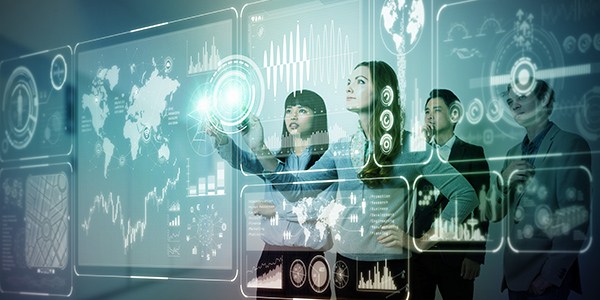 It just gets worse and worse.
If the original proposed USA FREEDOM Act was supposed to be the cure to our NSA snooping ills, the news from earlier this month was bad enough: the House Judiciary Committee passed a neutered version of the bill unanimously. But as a wise man once said, "Don't worry, things will get worse."
They did.
Earlier this week, the House easily passed an even more neutered version of the "reform" bill, one that is so compromised that critics are saying that it might be worse than the status quo.
1. [Un]specific Selection Term
Who can the NSA spy on? According to the EFF, the versions floating around the Senate mandated that the data sought "pertain to" an agent of a foreign power or their activities, a vague standard. The House version, initially, was slightly better, as it required a "specific selection term" in NSA data requests, one that uniquely describes a person, entity, or account. Unfortunately, at the White House's urging, that definition was tweaked at the last minute to this:
(2) Specific selection term.--The term 'specific selection term' means a discrete term, such as a term specifically identifying a person, entity, account, address, or device, used by the Government to limit the scope of the information or tangible things sought pursuant to the statute authorizing the provision of such information or tangible things to the Government.
The ambiguous additions include "such as," which makes potential specific selection terms alarmingly open-ended. Also, compare (via Merriam-Webster):
discrete: "constituting a separate entity"
unique: "very special or unusual; belonging to or connected with only one particular thing, place, or person"
Discrete, needless to say, is a far more broad descriptor than unique.
The bill that passed has been universally criticized by civil liberties groups and reform-minded legislators as well. Sen. Ron. Wyden, who has repeatedly pushed for NSA reform, called the bill "watered down" and noted that the current Senate version is far stronger.
No Transparency for Tech Companies
The modified House bill also removed provisions that would have allowed tech companies to disclose details about government data requests.
Rep. Zoe Lofgren (D-Calif.), whose constituents include the tech companies of Silicon Valley, told The Hill that the bill, in terms of transparency, "doesn't really create any improvement over the current situation. In fact, it's probably worse."
Privacy Amicus, Rather Than Advocate
One of the biggest reforms in the initial USA FREEDOM Act was the appointment of a special privacy advocate to argue against government data requests in the secret FISA courts. Instead of an advocate arguing in person, however, there will be an amicus option -- making the FISC a slightly less kangaroo-ish, but still far from fair, tribunal.
Enjoy the latest legal news from our blogs? Keep up with the latest legal docs on Scribd.
Related Resources:
Content For You