8 Best Ways Lawyers Can Protect Themselves From Hackers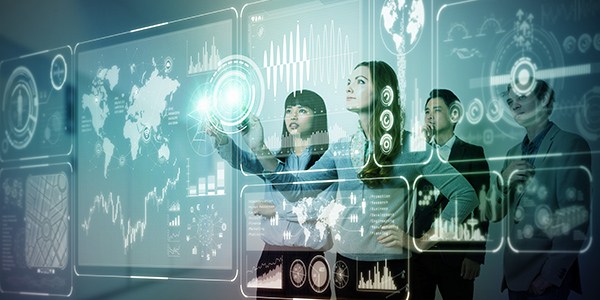 When it comes to stealing valuable information, lawyers are easy targets. We handle sensitive personal and financial information, we hang on to immense amounts of data, and we're not always the most technologically sophisticated. So it's no surprise that hackers are going after law firms more than ever before.
Thankfully, there are ways to protect yourself from hackers. To help you avoid a potentially devastating cyberattack, here are FindLaw's top eight posts to help you ensure your cybersecurity.
1. Protect Your Data: 3 Tips for the Mobile Attorney
If you handle confidential information on the go -- and we all do these days, now that smart phones and tablets let us keep our office in our pocket -- you'll want to make sure your information is protected. Here's how.
2. Does Your Firm Need Mandatory I.T. Security Training?
Should your firm institute mandatory I.T. security training? Of course. Here's why.
3. 4. Ways to Protect Yourself on Free Public Wi-Fi Networks
If you're checking your email from the airport, sending a file from a Starbucks, or streaming movies in your hotel room, you're probably using a shared wireless network. Here are some ways to make sure that you're secure.
4. 4 Tips for Protecting Your Email in China
When you're traveling abroad -- and not just to China -- you'll want to take extra precautions to make sure you're not putting client information at risk.
5. Is Your Email Secure Enough for Client Communications?
Email isn't the world's most secure communication system, but there are steps you can take to prevent the disclosure of client information, from making sure emails are encrypted, to using communication portals for sensitive information.
6. Is It Time for a Law Firm Cloud Computing Security Standard?
Cloud computing is becoming increasingly popular among attorneys, with almost a third of attorneys using cloud services for legal tasks. But, anytime you put something on "the cloud," you're putting it in someone else's hands. So make sure they're following industry standards.
7. Legal Industry Gets a Forum for Cybersecurity Info Sharing
A new information sharing and analysis center is making it easier to stay on top of cybersecurity threats facing the legal industry, allowing you to prepare before you're put at risk.
8. Cyber Insurance Becoming a Necessity for Online Businesses
You can't avoid every cybersecurity threat. But cyber insurance policies can help mitigate the risks, should you fall victim to an attack.
Related Resources:
Content For You