Southern Ute Tribe Wins HHS Self-Determination Contract Appeal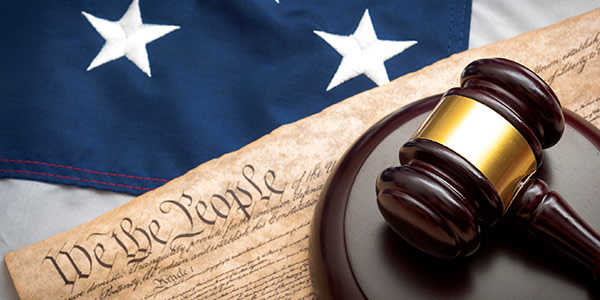 The Tenth Circuit Court of Appeals ordered the Department of Health and Human Services (HHS) this week to enter into a self-determination contract with the Southern Ute Indian Tribe in New Mexico for the operation of a tribe health center.
The Indian Self-Determination and Education Assistance Act (ISDA) directs the Secretary of HHS, upon request of an Indian tribe, to enter into a contract by which the tribe assumes direct operation of HHS's federal Indian health care programs for the tribe's members. Congress provided for these self-determination contracts in an effort to encourage self-government and enhance the progress of Native American people and their communities.
Once the Secretary enters into a self-determination contract, the ISDA directs the Secretary to provide two types of contract funding. The first is the "secretarial amount," which is the amount of funding Congress would have provided HHS to operate the programs had they not been turned over to the tribe. The second type of funding, which is at issue here, is for contract support costs (CSCs).
Congress requires the Secretary to provide full CSC funding to cover the reasonable costs for activities which must be carried on by a tribal organization as a contractor to ensure compliance with the terms of the contract and prudent management, but the obligation is not absolute. The ISDA includes an "availability clause" which states that funds are subject to the availability of appropriations.
In 2005, the Tribe submitted a proposal to enter into a self-determination contract to assume control of the Southern Ute Health Center (Clinic). During the negotiations over changing control of the Clinic, HHS expressed concerns that it lacked funds to pay the Tribe's CSCs.
Later that year, HHS informed the Tribe that it had adopted a new policy of requiring all tribes seeking to enter into new self-determination contracts to include language in their contracts making clear that HHS "will not pay CSC, does not promise to pay CSC, that the tribes cannot rely on any promise to pay, and tribes cannot report a failure to receive CSC as a shortfall." The Tribe refused to agree to this language, but nevertheless sought a contract to begin operating the Clinic on October 1, 2005. HHS rejected the Tribe's proposal.
In an opinion released on Monday, the Tenth Circuit Court of Appeals ruled that the ISDA does not authorize HHS to decline the tribe's contract proposal on the basis that it lacked sufficient appropriations to cover reasonable CSC funding requested by the tribe. HHS was, therefore, required to contract with the tribe, reports CBA CLE.
The Court also found that the tribe "is entitled to a contract specifying the full statutory amount of CSCs ... subject to the availability of appropriations; a tribe cannot be forced to enter into a self-determination contract waiving its entitlement to full CSC funding.
Related Resources:
Content For You