Decisions in Civil Suits Re Indian Territories, Parent's IDEA Suit, & Mortgage-related Ponzi Scheme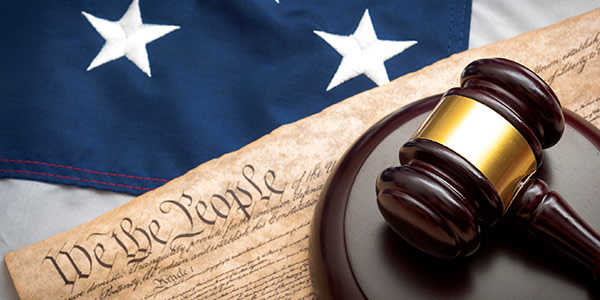 In Jones v. ABN Ambro Mortgage Group, Inc., No. 08-2353, the Third Circuit dealt with a plaintiffs' suit against mortgage loan companies asserting claims for a declaratory judgment, negligence, and violation of the Real Estate Settlement Procedures Act (RESPA), arising from a mortgage loan-servicing Ponzi scheme. First, the court held that the plaintiffs' negligence claim was properly dismissed as the duty imposed on the defendants in this case was by contract rather than by "law as a matter of social policy." Second, the court ruled that the district court correctly held that the plaintiffs failed to state a claim under RESPA because the perpetrator of the Ponzi scheme was not a loan "servicer" under RESPA. Lastly, the court held that the district court did not abuse its discretion in denying plaintiffs' request for leave to amend.
Unalachtigo Band of the Nanticoke Lenni Lenape Nation v. Corzine, No. 08-2775, concerned a challenge to the district court's dismissal sua sponte for lack of standing, of an Indian Tribe's suit under the Nonintercourse Act, 25 U.S.C. section 187, seeking possession of land in New Jersey, and denial of an intervenor's Rule 19 motion to dismiss. The court held that because the district court issued an opinion on the intervenor's Rule 19 motion when it lacked jurisdiction because there was no longer a live case or controversy once the district court dismissed plaintiff's cause of action for lack of standing, the judgment dismissing the intervenor's Rule 19 motion is vacated.
Lastly, in C.H. v. Cape Henlopen Sch. Dist., No. 08-3630, the court faced a challenge to the district court's grant of summary judgment in favor of a school district and denial of plaintiff-parents' claim for reimbursement of private school tuition and other related costs for their disabled son under the Individuals with Disabilities Education Act (IDEA).
First, the court held that the school district's failure to have and Individualized Educational Program (IEP) in place on the first day of classes did not deprive the child of a "free appropriate public education" (FAPE), and thus, reimbursement on this basis was properly denied. Second, the court held that the district court properly rejected the argument that any notice deficiencies rise to the level of substantive harm. Third, the court also affirmed the district court's denial of parents' request for tuition reimbursement on equitable grounds as unreasonable parent conduct warrants equitable reduction of an award under the IDEA. Finally, the court rejected the parents' claim that the district court erred in failing to separately address their claim that the conduct of the Hearing Panel violated their rights to procedural due process.
Related Resources:
Content For You