Federal Judge Finds Pennsylvania COVID-19 Restrictions Unconstitutional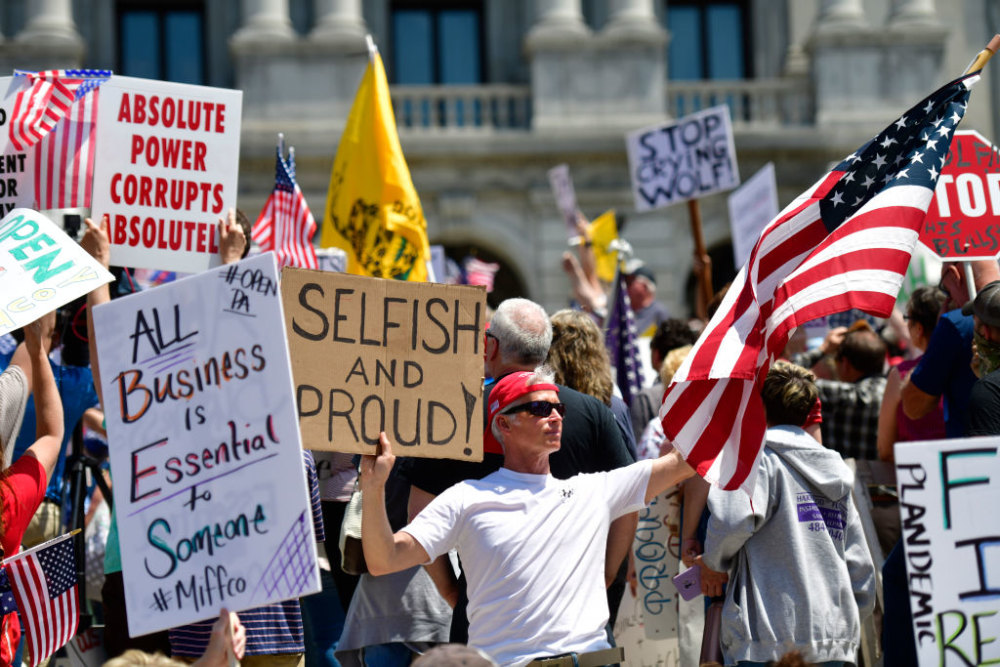 Pennsylvanians upset about having to stay at home due to COVID-19 can get out their party hats, thanks to a decision by a federal judge.
U.S. District Judge William Stickman IV, a Trump appointee, has ruled that Governor Tom Wolf's emergency orders regarding the coronavirus violate residents' rights under the First and Fourteenth Amendments.
The decision overturns the state's stay-at-home order, restrictions on gatherings, and closing of "non-life-sustaining" businesses. The mandatory mask order remains in place.
Judge Finds Pennsylvania Emergency Orders Too Broad
In July, the Pennsylvania Supreme Court struck down a challenge to the emergency orders by GOP lawmakers. And in Jacobson v. Massachusetts, the United States Supreme Court stated that state governments have "broad police powers" that include public health measures. The 1905 Jacobson ruling held that a Massachusetts law that allowed cities to require smallpox vaccinations did not violate the Constitution.
But, in his 66-page ruling, Judge Stickman found the emergency orders "violated and continue to violate" the First Amendment freedom of assembly and both the due process and equal protection clauses of the Fourteenth Amendment.
First, he concluded that despite the emergency nature of the COVID-19 measures and the state's broad police powers, the orders should be examined using "regular" constitutional scrutiny. In other words, the orders must be narrowly tailored to a significant government interest.
Pointing to protests and commercial limits on crowd size that allowed businesses to operate on a percentage of capacity, Judge Stickman concluded that the limitation did not remedy the exact problem it purported to. He also took issue with the open-ended nature of the orders - which have been in place six months. But as the pandemic rages on in other parts of the country, it's easy to see why some state leaders are hesitant to reopen.
Judge Stickman acknowledged that the governor's actions were "undertaken with the good intention of addressing a public health emergency." But, he wrote, "even in an emergency, the authority of government is not unfettered."
Appeal By Governor's Office Pending
In his response to the ruling, Governor Wolf reiterated the benefits of the state closing down the way it did:
"[O]ur early and decisive action saved lives. While the federal government dithered, Pennsylvania took action. Our hospitals were never overwhelmed and research tells us thousands of lives were saved."
And it seems the governor may be on to something. Pennsylvania is among states with the lowest COVID-19 infections per capita, and the number of new infections has leveled off.
The governor's office has made it clear they intend to appeal the decision, calling it "disappointing" and "especially worrying as Pennsylvania and the rest of the country are likely to face a challenging time with the possible resurgence of COVID-19 and the flu in the fall and winter."
Related Resources:
Content For You