Louisiana Voting Guide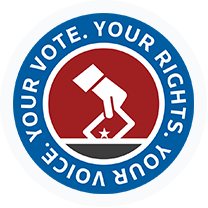 Louisiana Voting Guide
It's important to get the right information before an election, especially if you're unsure of how and when to vote. Need info on absentee ballots? Looking to register early? Trying to help an elderly or disabled family member vote? The Louisiana Voting Guide is your source.
Am I eligible to vote in Louisiana?
In order to vote in Louisiana, you must be a U.S. citizen, reside in Louisiana, and be at least 18 years old.
Unlike some states, Louisiana allows individuals as young as 16 to register to vote (as long as they are age 18 by Election Day). You can register at age 16 at the Louisiana Office of Motor Vehicles or the Registrar of Voters office.
You cannot vote in Louisiana if:
You're under an order of imprisonment for a felony conviction
You've been incarcerated within the last five years
You're under a judgment for full or partial interdiction of mental incompetency
How to Register in Louisiana
There are several ways to register to vote in Louisiana. This includes registering:
Louisiana Voting Resources
Your vote counts. Take the time to learn how and when to vote.

Protect Your Voting Rights
Contact a qualified attorney if you suspect your rights have been violated.