Contributing Authors
FindLaw.com has been a leading provider of online legal information since its inception in 1996. Over the years, many talented professionals have created articles, blogs, videos, and other content for the site. All our authors, including former authors, are attorneys or writers who specialize in legal content. Learn more by visiting our About Us page.
Hal Armstrong, Esq.
Attorney Editor, FindLaw.com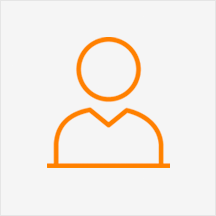 Hal Armstrong reviews and edits articles for FindLaw.com, LawInfo.com, and Abogado.com. Previously, he was the head of the Spanish department of a large personal injury firm in Salt Lake City, Utah. Hal has been a practicing attorney for 17 years and has experience in a variety of other legal fields as well, including family law, criminal law, and litigation.
Hal graduated from the University of Utah with an undergraduate degree in communication and a minor in Spanish. He then attended the J. Reuben Clark Law School at Brigham Young University in Provo, Utah. After graduation from law school, he clerked for the Second Judicial District Court in Ogden, Utah, where he provided general research assistance to seven different judges and gained insight into the judicial decision-making process. He then worked for a boutique law firm handling municipal defense cases primarily in federal court, including a case that reached the United States Supreme Court. Hal also has worked as a prosecutor in municipal court and has operated his own law firm as a sole practitioner. Hal believes that justice must be accessible to all, and he has devoted a considerable portion of his practice to representing underserved communities.
Prior to law school, Hal worked as a Spanish and Russian linguist for the U.S. Army Intelligence Corps. He is still licensed as an attorney in Utah but now lives in northeast Ohio, where he spends his free time strolling through Ohio's verdant woods with his wife and their two golden retrievers.
Omri Ben-Ari
Attorney Editor, FindLaw.com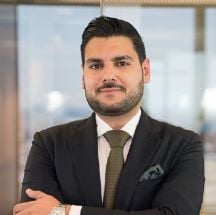 Omri is an East Coast transplant, born in Boston and raised in San Diego. Omri has been exclusively practicing labor and employment litigation for eight years in State and Federal courts and in arbitration proceedings. Omri has been recognized by Super Lawyers magazine as a 2021 Rising Star (a designation awarded to only 2.5% of attorneys). Omri focuses on labor and employment litigation matters of a broad variety, including both single plaintiff and class actions, that generally stem from claims of: wrongful termination; discrimination (sex, race, age, pregnancy, disability, religion, national origin, etc.); harassment and hostile work environment; retaliation and whistleblowers claims; and wage and hour violations (missed, denied, or interrupted meal and rest breaks, unpaid overtime, and employee misclassification).
Beyond his legal advocacy for employees, Omri is a thought leader on the subject of employee rights and employment law. Omri also serves as a board member of the California Employment Lawyers Association Mentor and Practice Management Committees. 

When not helping employees, Omri can be found taking advantage of all that Southern California offers with his wife and two dogs (Louie and Ari), or scuba diving off the coast.

Jeff Burtka, Esq.
Contributing Author, FindLaw.com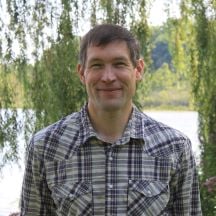 Jeff has more than 10 years of practice experience as a prosecutor, health care attorney, and estate planning attorney. In addition to writing about the law, Jeff writes freelance articles about sports, the outdoors, and the environment, and his work has appeared in The Guardian, Outside, Crain's Detroit Business, and more. Jeff holds a B.A. in History and English from the University of Michigan and a J.D. from George Mason University. He lives in metro Detroit where he enjoys running and exploring Michigan's trails, lakes, and rivers.
John Devendorf, Esq.
Contributing Author, FindLaw.com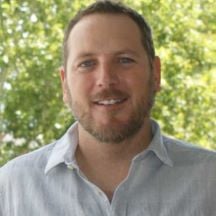 John Devendorf is a graduate of UCLA and obtained his J.D. from Seton Hall University School of Law, where he was a Distinguished Scholar and recipient of the ALI-ABA Scholarship and Leadership Award. During law school, John participated in the Immigrant Workers' Rights Clinic and special delegation to Haiti.
John has been a licensed attorney for more than 12 years. After an externship with the IRS, judicial clerkship, and practice in a civil litigation firm in Princeton, New Jersey, John transitioned to a career as a legal content writer and editor. John now lives in Portland, Oregon, where he enjoys writing, international travel, and escape rooms
J.P. Finet, J.D.
Contributing Author, FindLaw.com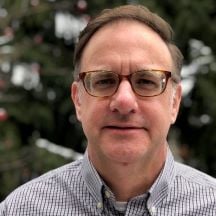 J.P. Finet writes legal content for FindLaw.com. J.P. earned his J.D. from The Ohio State University Moritz College of Law and has built a career writing about legal issues for websites, newspapers, and magazines. He spent more than five years covering the U.S. Supreme Court for several financial publications and has written about state, federal, and international law for a number of major websites. J.P. has also created legal content and ghostwritten blog posts for the websites of law and accounting firms.
T. Evan Eosten Fisher, Esq.
Attorney Editor, FindLaw.com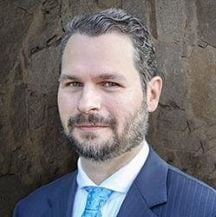 Evan Fisher contributes to FindLaw primarily by verifying the legal accuracy of articles. Evan is an attorney licensed in three states with significant experience as both a municipal attorney and as a criminal prosecutor in both Maine and Texas. He leverages this experience as a prosecutor to ensure that FindLaw continues to provide accurate and timely information about criminal law.
Evan has researched and authored successful briefs to the highest courts in multiple states. Additionally, he is experienced in business transactions, real estate, land use, commercial contracts, immigration, and human rights. He holds a J.D. from the University of Minnesota School of Law and an LL.M. from Université Jean Moulin Law School in Lyon, France. When not immersing himself in the latest legal news, he is usually outdoors, where he enjoys hiking, skiing, running, sailing, and enjoying the natural beauty of Maine and New England with his family.
Thomas Hootman, J.D.
Contributing Author, FindLaw.com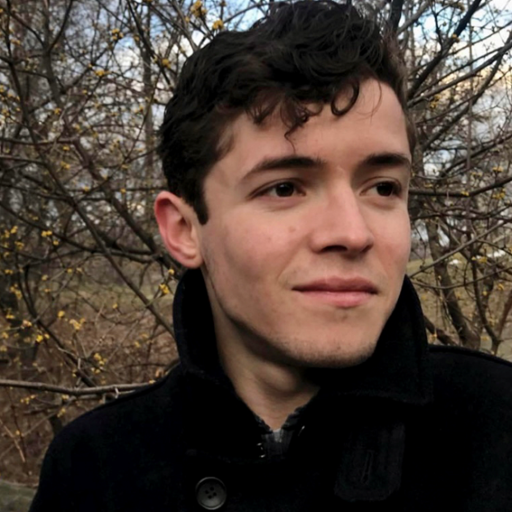 Thomas is a double graduate from the University of Texas at Austin. In 2016, he earned his B.A. in Anthropology and Iberian/Latin American Language & Culture. He then worked in Austin, Texas, as a paralegal before earning in J.D. from the University of Texas School of Law in 2021. In law school, he served as an associate editor for the Texas Hispanic Journal of Law & Policy.
Through his professional and academic career, he learned how inaccessible the law is for most people outside of the professional legal community. For him, this inaccessibility is fundamental flaw in the legal system. He believes that everyone should be able to understand the law that governs our lives and society. He now uses his love for research and writing to help make the law accessible for the people it impacts most. 
Kimberly Lekman, Esq.
Contributing Author, FindLaw.com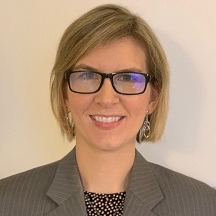 Kimberly earned her J.D. from Marquette University and went on to work in legal research, legal writing, and contract law for the corporate world. 
Her love of writing has drawn Kimberly into writing projects for a range of industries. Her writing experience includes legal marketing, freelance script writing, educational content creation, and speculative fiction writing for the short story market.
Kimberly now lives in the Orlando, Florida area where she and her two daughters enjoy the year-round outdoor lifestyle.
Linda Long, J.D.
Contributing Author, FindLaw.com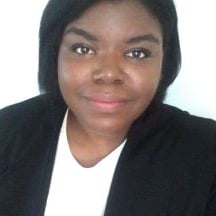 Linda Long is a graduate of Northern Kentucky University College of Law, where she was inducted into the Order of the Barristers. Linda is an experienced writer in personal injury law, business formation, estate planning, and appellate advocacy. Her passion is to improve access to justice and knowledge of law for everyone.
Leslie Mackenzie
Legal Writer, FindLaw.com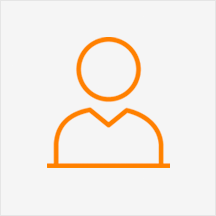 Leslie MacKenzie has been a writer and editor for more than 35 years, 17 of those years writing marketing and informational content about U.S. law. She enjoys helping readers understand how the law can provide solutions to the problems they encounter in everyday (and not so everyday) life. Leslie is also a reporter for her local newspaper writing government affairs, human interest, and sustainability stories.
She holds a Bachelor's degree in public relations from the University of Minnesota, and a Master's degree in theological studies from United Theological Seminary, MN. 
Jocelyn Mackie, Esq.
Contributing Author, FindLaw.com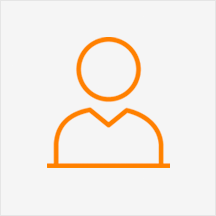 Jocelyn Mackie, J.D. offers two decades of legal experience as an attorney and a legal marketer. She left law practice to learn SEO and Internet content creation to help attorneys better present their services online and provide information that educates consumers. For FindLaw, she lends her expertise to drafting articles on estate planning and helping consumers make informed decisions regarding their end-of-life wishes. Jocelyn earned her law degree from Lewis and Clark Law School in Portland, Oregon, and enjoys the company of two cats, Millicent and Stella, and her horses, Chance and Rosebud.
Donald C. Meyers (Chris), Esq.
Attorney Editor, FindLaw.com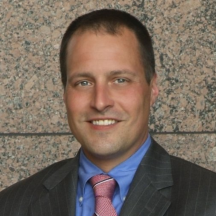 Donald C. Meyers (Chris) graduate of Penn State University and The Delaware Law School.
He has represented individual clients and Fortune 500 Companies. The focus of his work is commercial and residential real estate transactions and employment law. Chris has practiced in Wilmington, DE, Philadelphia, PA, and New York, NY. He is admitted to practice in Pennsylvania and the Third Circuit US Courts. 
Kellie Pantekoek, Esq.
Senior Legal Writer, FindLaw.com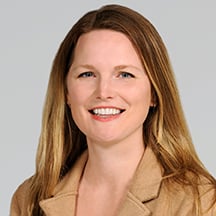 Kellie Pantekoek wrote and edited article and blog content for FindLaw.com and LawInfo.com. Kellie has more than a decade of experience in legal research, writing, and editing. A licensed attorney, Kellie ran her own family law practice and now serves as a volunteer attorney and mediator. Kellie is passionate about technology's role in making justice more accessible to all. Kellie attended undergrad and law school in Minnesota, where she lives with her husband and three daughters.
Robert Rafii, Esq.
Attorney Editor, FindLaw.com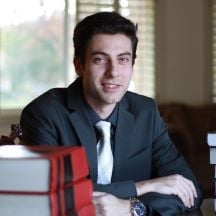 Robert specializes in business contracts, real estate, estate planning, and personal injury law. He brings collective experiences from both the transactional and litigation sides of the legal world. Robert earned his Bachelor of Arts cum laude from UCLA, where he majored in political science; subsequently, he attended Southwestern Law School in Los Angeles, California, where he practices law today. In addition to his California State Bar license, Robert holds a California Department of Real Estate Salesperson License and a California Notary Public Commission. He has also completed certifications with Westlaw, LexisNexis, and the Association of Anti-Money Laundering Specialists (ACAMS).
Personal Website: http://robert.lawyer/
LinkedIn: https://www.linkedin.com/in/robertrafii/
Stephen Smith, Esq.
Attorney Editor, FindLaw.com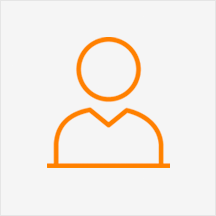 Stephen Smith has been handling liability injury claims for forty years. He spent twenty years managing injury claims for several major insurers and managed the State of Texas Casualty operation for a major insurer. He then became a licensed attorney and was a solo practitioner where he litigated injury cases throughout Texas and also represented clients in criminal cases. He has the distinction of achieving two reversals of wrongful felony convictions.
Stephen has spent the last seven years working for two of the most successful injury firms in the nation and has obtained thousands of settlements. He has written numerous legal education articles and presentations for fellow attorneys.     
Aisha Success, Esq.
Attorney Editor, FindLaw.com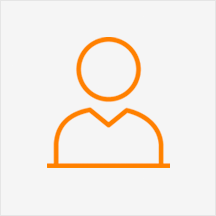 Attorney Success is a licensed member of both the South Carolina and Georgia State Bars. Attorney Success graduated from the University of Georgia with a Bachelor's degree in Political Science and obtained her Juris Doctor degree from the University of South Carolina.
Over the years, Attorney Success has represented clients in litigation involving wills, decedent's estates, as well as guardianships and conservatorships.  She has also counseled many personal representatives, guardians, and conservators on how to properly manage estates.  Currently, Attorney Success serves the public in a metro-Atlanta Probate Court and is very familiar with the intricacies of estate planning, probate, and estate administration, as well as probate court procedures.
Maddy Teka, Esq.
Legal Writer, FindLaw.com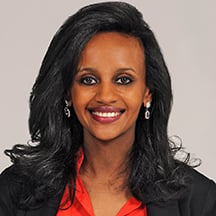 Maddy Teka holds a law degree from Ethiopia, and a JD and LLM from the University of St. Thomas School of Law. Maddy worked as a diplomat in Ethiopia and has over seven years of experience practicing in different areas of law, including corporate law, international law, immigration law, and family law in both the U.S. and Ethiopia. She is a member of the Minnesota State Bar Association.
Bret Thurman, Esq.
Contributing Author, FindLaw.com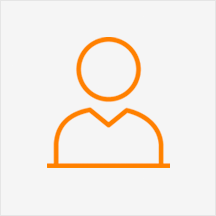 Bret is a recovering lawyer who writes about consumer bankruptcy, family law, personal injury, and criminal defense. He practiced law on both sides of the aisle in these areas. This experience gives him a unique perspective on some common issues. So, he delves into the theoretical and practical aspects of some problems lawyers and clients face every day. He lives and works in Dallas.
Jeffrey Waggoner, Esq.
Attorney Editor, FindLaw.com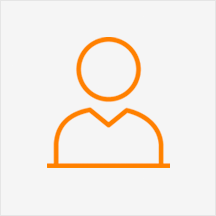 While in law school at the Indiana University McKinney School of Law, Jeff clerked for two years for a state trial court of general jurisdiction in Hamilton County, Indiana. He researched and drafted court orders across a broad range of law, both civil and criminal. After graduating from law school, Jeff operated a solo law practice based in Indianapolis for over five years, doing both trial-court and appellate work, with criminal law, domestic relations, and civil-rights litigation occupying the largest portions of his caseload.
Since 2005, Jeff has worked as a court attorney in Hamilton County, Indiana, assisting in resolving a broad range of both civil and criminal cases in a state trial court of general jurisdiction. 
Richard Weiner, Esq.
Contributing Author, FindLaw.com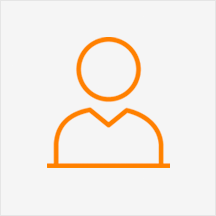 Retired professor of Paralegal Studies, Kent State University, Kent, Ohio.
B.A. in Creative Writing, Ohio University, Athens Ohio. Summa Cum Laude
J.D., Claude W. Petit College of Law, Ohio Northern University, Ada, Ohio.
Richard Weiner has been a writer for his entire life, starting with writing short science fiction stories in elementary school. He received his undergraduate degree in Creative Writing, specializing in poetry and short fiction, a time that included studying poetry with Allen Ginsburg.
Following a stint studying acting at the American Academy of Dramatic Arts in New York, he moved on to a legal career, engaging in a solo practice of law in Cleveland, Ohio.
Retiring from law practice, he began teaching paralegal studies, first at small private practices, and finally at Kent State University. During his teaching career in Paralegal Studies, English, and Legal Technology, he taught virtually every legal course in existence, concentrating on developing and teaching courses in legal research and writing, and legal ethics.
At the same time as he was engaged in teaching, he launched a writing career that has spanned decades, concentrating on legal issues, particularly in the marketplace and in the confluence of legal technology and legal ethics. He has written a weekly column on legal technology for the Akron Legal News for over 20 years, becoming one of the first writers anywhere to sound the alarm on law firm computer security, and continuing to harp on law firm security issues. Over this time, he has published well over 2 million words on these and other topics in numerous local and national publications, written numerous web pages and blogs for attorneys, and advised several startups in the legal technology space.
Mr. Weiner and his wife Nancy have four children, with one granddaughter and another on the way. They live in Kent, Ohio.
LinkedIn: https://www.linkedin.com/in/richard-weiner-47460324/
Acacia Wilson, Esq.
Contributing Author, FindLaw.com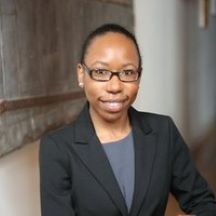 Acacia Wilson brings a decade of small and large law firm experience to FindLaw. After she made the move into legal content creation, she became well-versed in SEO. She earned her law degree from the University of Georgia School of Law, and she resides in Georgia.
Company Overview
Contact Us
Advertising