Contributing Authors
FindLaw.com has been a leading provider of online legal information since its inception in 1996. Over the years, many talented professionals have created articles, blogs, videos, and other content for the site. All our authors, including former authors, are attorneys or writers who specialize in legal content. Learn more by visiting our About Us page.
Jeff Burtka
Contributing Author, FindLaw.com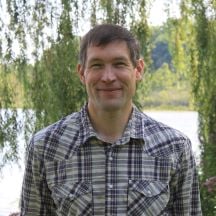 Jeff has more than 10 years of practice experience as a prosecutor, health care attorney, and estate planning attorney. In addition to writing about the law, Jeff writes freelance articles about sports, the outdoors, and the environment, and his work has appeared in The Guardian, Outside, Crain's Detroit Business, and more. Jeff holds a B.A. in History and English from the University of Michigan and a J.D. from George Mason University. He lives in metro Detroit where he enjoys running and exploring Michigan's trails, lakes, and rivers.
Catherine Hodder
Contributing Author, FindLaw.com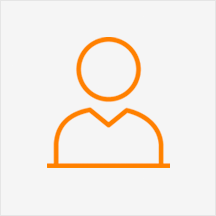 Catherine Hodder, Esq, is an estate planning and business planning attorney turned author. She enjoys working with people who would rather be doing anything else than estate planning.
Her Florida law practice, featured in the Palm Beach Post, made "house calls" to help families with their estate planning. She now resides in California, writing books and legal articles. Her book, "Estate Planning for the Sandwich Generation: How to Help Your Parents and Protect Your Kids" debuted as a #1 Amazon bestseller.
J.P. Finet
Contributing Author, FindLaw.com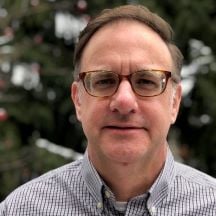 J.P. Finet writes legal content for FindLaw.com. J.P. earned his J.D. from The Ohio State University Moritz College of Law and has built a career writing about legal issues for websites, newspapers, and magazines. He spent more than five years covering the U.S. Supreme Court for several financial publications and has written about state, federal, and international law for a number of major websites. J.P. has also created legal content and ghostwritten blog posts for the websites of law and accounting firms.
Tim Kelly
Contributing Author, FindLaw.com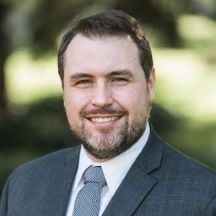 Tim Kelly is a graduate of Mitchell Hamline School of Law in St. Paul, Minnesota. A writer by trade, Tim worked for years in retail copywriting before serving as an entertainment journalist both online and in print. As a journalist, he was quoted by the New York Times, CNN.com, and EW.com; and saw his written work published in the World Film Locations series of books.
In 2017, Tim shifted his focus toward the legal industry, with an emphasis on small business law. Tim currently lives in the Twin Cities, where he enjoys being a husband and new dad.
Kimberly Lekman
Contributing Author, FindLaw.com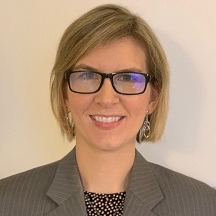 Kimberly earned her J.D. from Marquette University and went on to work in legal research, legal writing, and contract law for the corporate world. 
Her love of writing has drawn Kimberly into writing projects for a range of industries. Her writing experience includes legal marketing, freelance script writing, educational content creation, and speculative fiction writing for the short story market.
Kimberly now lives in the Orlando, Florida area where she and her two daughters enjoy the year-round outdoor lifestyle.
Linda Long
Contributing Author, FindLaw.com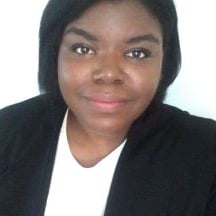 Linda Long is a graduate of Northern Kentucky University College of Law, where she was inducted into the Order of the Barristers. Linda is an experienced writer in personal injury law, business formation, estate planning, and appellate advocacy. Her passion is to improve access to justice and knowledge of law for everyone.
Jocelyn Mackie
Contributing Author, FindLaw.com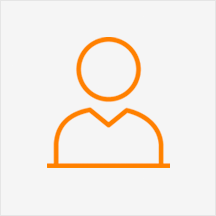 Jocelyn Mackie, J.D. offers two decades of legal experience as an attorney and a legal marketer. She left law practice to learn SEO and Internet content creation to help attorneys better present their services online and provide information that educates consumers. For FindLaw, she lends her expertise to drafting articles on estate planning and helping consumers make informed decisions regarding their end-of-life wishes. Jocelyn earned her law degree from Lewis and Clark Law School in Portland, Oregon, and enjoys the company of two cats, Millicent and Stella, and her horses, Chance and Rosebud.
Bret Thurman
Contributing Author, FindLaw.com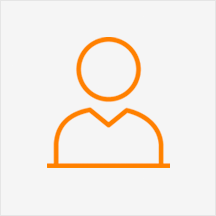 Bret is a recovering lawyer who writes about consumer bankruptcy, family law, personal injury, and criminal defense. He practiced law on both sides of the aisle in these areas. This experience gives him a unique perspective on some common issues. So, he delves into the theoretical and practical aspects of some problems lawyers and clients face every day. He lives and works in Dallas.
Richard Weiner
Contributing Author, FindLaw.com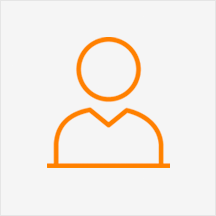 Retired professor of Paralegal Studies, Kent State University, Kent, Ohio.
B.A. in Creative Writing, Ohio University, Athens Ohio. Summa Cum Laude
J.D., Claude W. Petit College of Law, Ohio Northern University, Ada, Ohio.
Richard Weiner has been a writer for his entire life, starting with writing short science fiction stories in elementary school. He received his undergraduate degree in Creative Writing, specializing in poetry and short fiction, a time that included studying poetry with Allen Ginsburg.
Following a stint studying acting at the American Academy of Dramatic Arts in New York, he moved on to a legal career, engaging in a solo practice of law in Cleveland, Ohio.
Retiring from law practice, he began teaching paralegal studies, first at small private practices, and finally at Kent State University. During his teaching career in Paralegal Studies, English, and Legal Technology, he taught virtually every legal course in existence, concentrating on developing and teaching courses in legal research and writing, and legal ethics.
At the same time as he was engaged in teaching, he launched a writing career that has spanned decades, concentrating on legal issues, particularly in the marketplace and in the confluence of legal technology and legal ethics. He has written a weekly column on legal technology for the Akron Legal News for over 20 years, becoming one of the first writers anywhere to sound the alarm on law firm computer security, and continuing to harp on law firm security issues. Over this time, he has published well over 2 million words on these and other topics in numerous local and national publications, written numerous web pages and blogs for attorneys, and advised several startups in the legal technology space.
Mr. Weiner and his wife Nancy have four children, with one granddaughter and another on the way. They live in Kent, Ohio.
LinkedIn: https://www.linkedin.com/in/richard-weiner-47460324/
Acacia Wilson
Contributing Author, FindLaw.com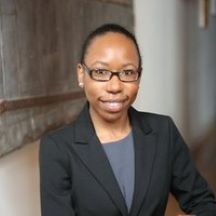 Acacia Wilson brings a decade of small and large law firm experience to FindLaw. After she made the move into legal content creation, she became well-versed in SEO. She earned her law degree from the University of Georgia School of Law, and she resides in Georgia.
Company Overview
Contact Us
Advertising