Voting in Utah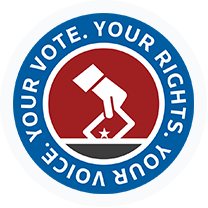 Utah Voting Guide
By casting a ballot, voters can influence their national, state, and local politics. This ability is a critical aspect of a properly functioning democracy, and the state of Utah provides its citizens with many ways to vote. However, you can only take advantage of the voting opportunities the state of Utah provides if you know what they are and how they function.
Am I Eligible to Vote in Utah?
To vote in Utah elections, you must:
Be a citizen of the United States of America
Be a resident of the state of Utah for 30 days prior to election day
Be 18 years of age by or on election day
If you have been convicted of a felony, you cannot vote while you are serving a prison sentence. However, you can register to vote and cast a ballot normally as soon as you have finished your sentence, have been placed on parole, or are placed on probation.
How to Register in Utah
There are several ways to register to vote in Utah. This includes registering:
In Person
Complete the registration form at your local county clerk's office.
At the Polls
If it is Election Day, fill out a provisional ballot at your local polling place. 
Utah Voting Resources
Your vote counts. Take the time to learn how and when to vote.

Protect Your Voting Rights
Contact a qualified attorney if you suspect your rights have been violated.