Prosecutors Who Withhold Evidence Could Soon Face Felony Charges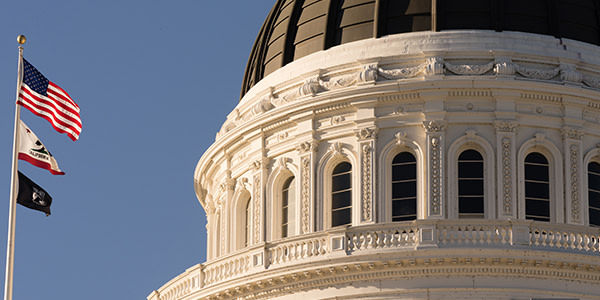 Withholding or altering exculpatory evidence has long been considered an major violation of a prosecutor's duties. After all, "Society wins not only when the guilty are convicted, but when criminal trials are fair," as Justice William Douglas wrote in 1963's Brady v. Maryland. The consequences for violating that duty can include overturned convictions, mistrials, and damaged careers.
Soon, those consequences could include a felony conviction. Earlier this month, Governor Brown signed legislation that ups the penalties for prosecutors who alter or withhold evidence, making what was previously a misdemeanor a felony crime.
Stronger Punishment for Prosecutors
The new law, A.B. 1909, modifies the California Penal Code to make it a felony for prosecutors to alter or withhold evidence, punishable by 16 months to 3 years of imprisonment. The relevant section reads:
A prosecuting attorney who intentionally and in bad faith alters, modifies, or withholds any physical matter, digital image, video recording, or relevant exculpatory material or information, knowing that it is relevant and material to the outcome of the case, with the specific intent that the physical matter, digital image, video recording, or relevant exculpatory material or information will be concealed or destroyed, or fraudulently represented as the original evidence upon a trial, proceeding, or inquiry, is guilty of a felony punishable by imprisonment pursuant to subdivision (h) of Section 1170 for 16 months, or two or three years.
Currently, only peace officers who engage in such behavior can be guilty of a felony; for all others the crime is a misdemeanor. The heightened punishment for prosecutors will go into effect on New Year's Day, 2017.
Orange County's Scandal
The bill's author, San Francisco Assemblywoman Patty Lopez, says that the bill wasn't directly inspired by the recent scandal involving evidence withheld by the Orange County District Attorney's office, but that shadow certainly looms large over the legislation. In 2015, O.C. D.A. Tony Rackauckas's entire office was removed from the prosecution of Scott Dekraai, an accused mass murderer, after Judge Thomas Goethals found that prosecutors had failed to turn over evidence to the defense.
Few of the prosecutors and sheriff's deputies involved in the scandal faced serious discipline, the ABA Journal reports, with only one prosecutor resigning and many sheriff's deputies pleading the Fifth when called as witnesses.
The scandal did inspire advocates for reform, though. California Attorneys for Criminal Justice lobbied on behalf the law, for example. CACJ President Matthew Guerrero told the Los Angeles Times that the Orange County revelations "really invigorated our organization to recognize that there's a problem."
"The prosecution in that situation seemed to be acting with impunity," Guerrero told the Times. "So we wanted to send a strong signal that the criminal justice system needs to do the right thing in the right way."
Related Resources:
You Don't Have To Solve This on Your Own – Get a Lawyer's Help
Meeting with a lawyer can help you understand your options and how to best protect your rights. Visit our attorney directory to find a lawyer near you who can help.
Or contact an attorney near you: