Therapists Must Report Child Porn Users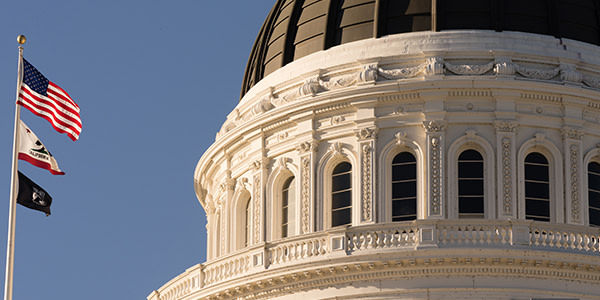 A state appeals court has upheld a law requiring therapists to report patients who view child porn online or in other digital forms.
California's Second District Court of Appeal said that society's interest in protecting children outweighs the privacy rights of patients who view child pornography. Under the Child Abuse Neglect and Reporting Act, the court said, therapists are mandated to report anyone who has accessed child pornography through electronic or digital media. Children are "sexually exploited" by the act of downloading, streaming or accessing child pornography, the court said.
"Not only is it illegal, the conduct is reprehensible, shameful and abhorred by any decent and normal standards of society," the unanimous panel said.
No Psycho-Therapist Privilege
In the case filed by licensed therapists, the court rejected their claim of a privilege to keep confidential patients' disclosures of viewing child pornography. The plaintiffs said CANRA discourages patients from seeking mental health counseling. They will also fear criminal prosecution for their behavior, the therapists said.
Weighing the patients' rights against children's rights, the justices said that "the scales must be tipped in favor of sexually exploited children who cannot protect themselves." They also upbraided the therapists' argument that "virtual images" are not exploitative of "real" children.
"The claim that CANRA cannot be expanded to include Internet child pornography victims because they are "virtual" and therefore are not harmed is patently absurd," the court said.
No to Sexting Minors
Likewise, the court repelled the plaintiffs' argument that the law should not apply to images texted from minors. The court said there is no exception because "minors do not have a fundamental right to produce or possess child pornography."
In a footnote, the court quoted Penal Code Section 311.11 which says a person is guilty of sexual exploitation if he or she knowingly "exchanges any representation of information, data, or image" that "depicts a person under the age of 18 years engaged in an act of sexual conduct." The law makes it a felony and requires registration as a sex offender.
The court said that "each separate viewing of such an image" constitutes separate instances of sexual exploitation.
For the latest California Court news, subscribe to FindLaw's California Cases Newsletter.
Related Resources:
You Don't Have To Solve This on Your Own – Get a Lawyer's Help
Meeting with a lawyer can help you understand your options and how to best protect your rights. Visit our attorney directory to find a lawyer near you who can help.
Or contact an attorney near you: