Texas Man Sues Ted Cruz Over Presidential Eligibility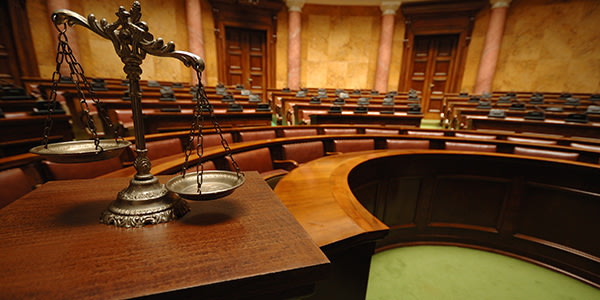 Conservative politicians and voters have long questioned Barack Obama's eligibility for the presidency, claiming the two-term president was born outside the United States. (He was born in Hawaii.) Now the tables seem to have turned for GOP presidential candidate Ted Cruz, who was born in Calgary, Alberta, Canada.
A Houston, Texas lawyer has filed a lawsuit in federal court, challenging Cruz's status as a "natural born citizen" as required by the Constitution. Can the court disqualify Cruz from the presidential race? Let's take a look at the complaint:
Natural Born Candidate
Article II of the Constitution reads: "No Person except a natural born Citizen, or a Citizen of the United States, at the time of the Adoption of this Constitution, shall be eligible to the Office of President." And, as Harvard law professor Laurence Tribe notes, "the legal principles that prevailed in the 1780s and 90s required that someone be born on US soil to be a 'natural born' citizen."
While there is little doubt as to whether Cruz is an American citizen (he is, as his mother is an American, and federal law automatically provides citizenship to children born abroad to citizens), whether his citizenship qualifies as "natural born" under the Constitution is up for debate.
A Ripe Controversy
As Newton B. Schwartz's complaint states:
"No previous case has been presented or decided on this issue by the U.S. Supreme Court, including because in fact none arose, as here to being a case or controversy ripe for decisions as here is presented. The entire nation cannot afford such constitutionally confusion and uncertainties overhangings the electorate process."
As such, Schwartz is asking for an "accelerated expedited decision" so the American voters can know for certain whom to vote for.
Schwartz should know from eligibility. He told CNN:
"When I was in college, I was in charge of keeping athletes eligible, and no Nick Saban or coach in the United States would risk having an ineligible player. The stakes are exponentially higher for not having a eligible candidate for president or vice president, and it's too expensive to go through the caucuses only to determine that he is not eligible, and that is why I brought it, because nobody else did."
We've got his entire complaint below:
Newton Schwartz, et al. v. Ted Cruz: Complaint by FindLaw
You Don't Have To Solve This on Your Own – Get a Lawyer's Help
Meeting with a lawyer can help you understand your options and how to best protect your rights. Visit our attorney directory to find a lawyer near you who can help.
Or contact an attorney near you: