Texas' Same-Sex Marriage Ban Struck Down; Appeal Pending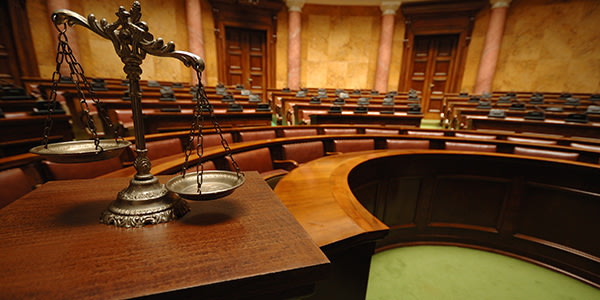 A federal judge struck down Texas' gay marriage ban as unconstitutional on Wednesday, although the ban will remain in effect until the decision is appealed.
Texas now joins a host of other traditionally conservative states who have had their same-sex marriage prohibitions challenged and invalidated in federal court. U.S. District Judge Orlando Garcia, who was appointed by President Bill Clinton, found Texas' ban to "state-imposed inequality," reports The Washington Post.
How does this Texas marriage decision shape the national conversation about same-sex marriage?
Texas Decision Echoes Supreme Court DOMA Case
Although the effect of federal court decision has been stayed pending appeal, its substance is firmly rooted in decisions made by the U.S. Supreme Court in June.
In U.S. v. Windsor, the High Court found that a portion of the federal Defense of Marriage Act which denied same-sex spouses federal recognition was unconstitutional because it violated Americans' rights to equal protection. Opponents of the decision, including Justice Antonin Scalia, warned that Windsor had laid the foundation for future challenges to each state's gay marriage bans.
And after decisions in Utah, Oklahoma, Kentucky, and Virginia echoed the substantive arguments (and sometimes even the exact wording) of the Windsor decision in striking down gay marriage bans, it appears that these opponents were correct. Judge Garcia's decision Wednesday mirrored these rulings, using U.S. Supreme Court precedent to find that there was no legitimate interest in the Lone Star State prohibiting gay marriage.
The U.S. District Court for the Western District of Texas also found that the state had no rational interest in denying recognition of out-of-state gay marriages -- which was authorized by DOMA Section 2.
Appeal and Response
Texas is now the second-most populous state (after California) to step into the legal battle for gay marriage. According to the Post, the state has ostensibly banned gay marriage three times over the last two decades -- so there is bound to be some fallout.
In a statement released shortly after the ruling, Texas Gov. Rick Perry blasted the ruling as "overturn[ing] the will of [Texas] citizens" and promised to continue to fight for the rights of Texans to "self-determine" their state's laws.
Part of that fight will be the upcoming appeal to the 5th U.S. Circuit Court of Appeals, one which parallels the appeals from Oklahoma and Utah.
Court records indicate Texas' appeal was filed on Thursday, but no future dates have been set.
Related Resources:
You Don't Have To Solve This on Your Own – Get a Lawyer's Help
Meeting with a lawyer can help you understand your options and how to best protect your rights. Visit our attorney directory to find a lawyer near you who can help.
Or contact an attorney near you: