Supreme Court Supports 'Crush Videos' as Protected Speech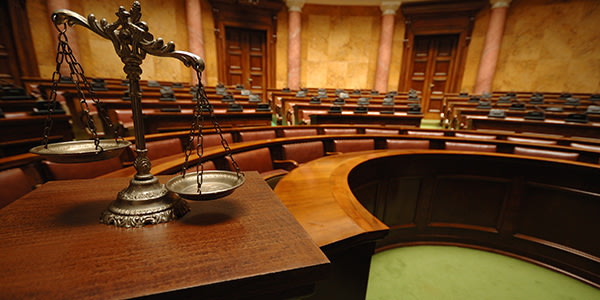 An unusual configuration of the Supreme Court handed down an opinion on April 20 finding that a federal law barring the sale of animal "crush" videos was unconstitutional. The majority opinion, written by Chief Justice John Roberts, found the law to violate the protection of free speech under the First Amendment.
According to SCOTUS Blog, the federal law at issue in this decision would have prohibited the sale of crush videos, which are depictions of women crushing and killing animals with their bare feet or high heeled shoes, or by other cruel methods. The Court stressed in its opinion that the government has a right to criminalize acts of animal cruelty, but that the law banning the videos was too broad to be constitutional.
The government had argued to the Court that portrayals of animal cruelty had no protection at all under the First Amendment, in the same way that obscenity, libel and fraud are unprotected. The majority of the Court disagreed, finding the 1999 law regulated expression of the basis of its content, which is prohibited by the First Amendment. As SCOTUS Blog reported, the government wanted the Court to balance the societal costs of this kind of speech against the right to free expression. Chief Justice Roberts found that argument "a free-floating test for First Amendment coverage" which he held to be "startling and dangerous." The First Amendment guarantees free speech, not just speech whose benefits to society outweigh its costs.
The lone dissent in this case came from Justice Samuel Alito who disagreed with the majority opinion that the law was overbroad. According to SCOTUS Blog, the Justice felt the law should have been interpreted in a way that would "save" its constitutionality, for instance, finding that it was not so broad as to include banning depictions of hunting. "I do not have the slightest doubt that Congress...had no intention of restricting the creation, sale, or possession of depictions of hunting," Justice Alito wrote.
One other argument in Justice Alito's opinion will probably resonate with the public more than any other. He argued the crush videos should not be considered protected speech "because they are so closely linked with violent criminal conduct" which itself gets no constitutional protection. And, the Justice wrote, Congress had considered the "compelling evidence" that the only way to prevent the crime of animal cruelty was to target the sale of the videos.
In fact, it is unfortunate that as SCOTUS Blog reports, the sole dissenting voice in this case appears to be correct in his argument about what is necessary to stop the sale of the videos. It seems that within a few years of the passage of the 1999 law, the crush video industry was all but destroyed. It was revived after the Third Circuit Court of Appeals struck down that law.
Related Resources:
Content For You