Wash. Judge Rules for No-Pot City, Blocks MJ Shops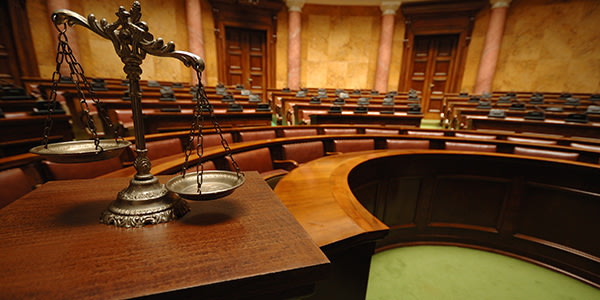 A Washington state judge has ruled that a suburb of Tacoma can prohibit marijuana retail operations despite the new state law legalizing the practice.
The ruling came in a case brought by a resident of the town of Fife who wished to open a pot shop there but was blocked by city authorities, reports The Associated Press.
What was the basis of the ruling and what does it mean for the future of Washington's still-fresh foray into legalized marijuana sales?
City Council Amended Zoning Plan to Outlaw Marijuana Businesses
Washington passed a state law allowing for legal pot stores in 2012. Known as Initiative 502, the law allowed Washington residents to obtain licenses to legally open marijuana retail shops in the state.
Fife resident Tedd Wetherbee was hoping to be the owner of one of those shops, even renting a storefront that seemed like an ideal spot. However, the Fife City Council, following cues from other cities and counties around Washington, decided to outlaw marijuana businesses in their city by amending a zoning plan that would have otherwise allowed marijuana businesses in the city's commercial zone, reports Bloomberg.
In response, Wetherbee filed a lawsuit claiming that Fife's ban was pre-empted by Initiative 502.
City's Ban Still Legal Despite State Law
In his ruling, Pierce County Judge Ronald Culpepper found that nothing in Fife's ordinance outlawing marijuana businesses was overruled by the state's new marijuana law, noting that the proximity of shops in neighboring Tacoma provided the access to legal marijuana that Initiative 502 intended to provide to Washington residents.
In allowing the city's prohibition to stand, the judge avoided having to rule on the federal pre-emption argument that the City of Fife had planned to argue if their ordinance was struck down. Although legal under state law, the sale and possession of marijuana is still illegal under federal law.
According to The Seattle Times, the judge still made his feelings about possible federal pre-emption of Washington's marijuana laws clear, saying "there is not federal preemption here" and calling Fife's argument that the city could be prosecuted for allowing marijuana sales "far-fetched."
Related Resources:
You Don't Have To Solve This on Your Own – Get a Lawyer's Help
Meeting with a lawyer can help you understand your options and how to best protect your rights. Visit our attorney directory to find a lawyer near you who can help.
Or contact an attorney near you: