What Is Net Neutrality? How the D.C. Circuit Ruling May Affect You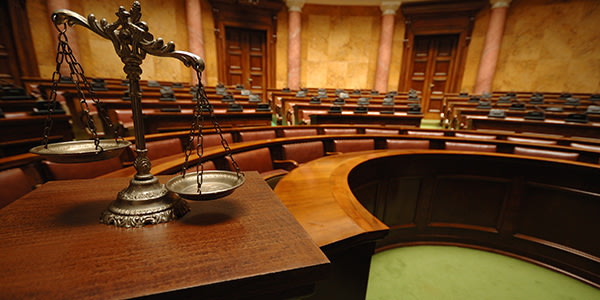 What is "net neutrality"? A federal court's ruling on this high-tech issue could potentially change your Web-surfing experience.
For starters, net neutrality is the idea that all content on the Internet should be treated equally. Under that theory, no service provider would be allowed to give preferential treatment to a website or company in terms of connection speed, according to CNN.
The D.C. Circuit Court of Appeals on Tuesday struck down anti-blocking and anti-discrimination sections of an FCC ruling that prevented Internet service providers from giving certain websites special treatment.
'Net Neutrality' Concerns
In a perfectly net-neutral world, everyone would be charged the same for the content they view on the Internet. In effort to implement net neutrality ideals, the Federal Communications Commission put into place an Open Internet Order that prevents ISPs from blocking services and content and discriminating against who gets priority access to network traffic.
The FCC was concerned that if they didn't regulate ISPs, the service providers would give preferential treatment to companies that could pay more for faster connections, according to Reuters. For example, under ideal net neutrality conditions, a small company would pay the same as a giant corporation for the speed they can stream music to consumers.
How Does This Ruling Affect You?
Consumers could potentially be affected by the D.C. Circuit's ruling because it could change what you view online. This is because the ruling allows service providers, like Comcast and Verizon, to choose which websites will get the fastest access to Web surfers.
This may not seem so bad for those who visit big corporate sites like Amazon, which could potentially afford higher fees for faster access. But what about smaller, start-up websites?
For example, if an ISP wanted to charge Netflix extra money to allow movies to stream faster on consumers' TVs and computer screens, the ISP would be allowed to do that under the D.C. Circuit's ruling. But then up-and-coming websites that also want to offer streaming services could be left behind -- unless they pay a fee to keep up with other websites' faster connection speeds. So the fear is that this ruling could impact the amount of time it takes to visit your favorite websites and result in inconsistent Internet service.
Even though the D.C. Circuit Court of Appeals put a wrench in the FCC's policy, the commission can still appeal the decision to the U.S. Supreme Court. So stay tuned.
Related Resources:
You Don't Have To Solve This on Your Own – Get a Lawyer's Help
Meeting with a lawyer can help you understand your options and how to best protect your rights. Visit our attorney directory to find a lawyer near you who can help.
Or contact an attorney near you:
Content For You